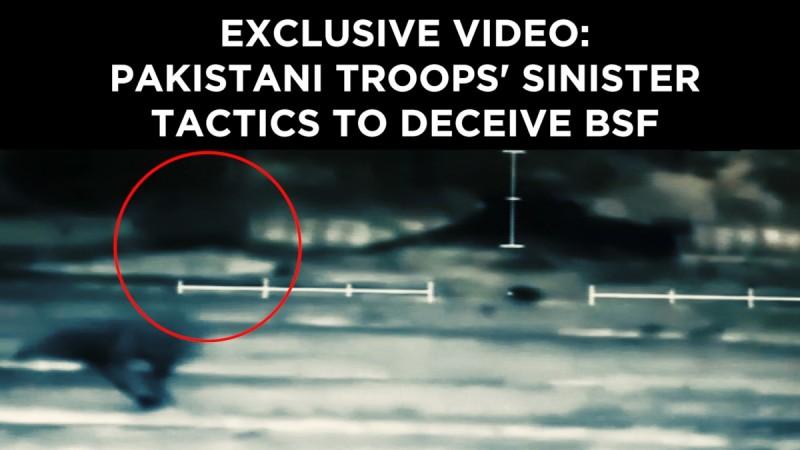 Days after Pakistan Rangers were said to have used thermal camouflage suits to attack Indian border outposts in Jammu and Kashmir, the government on Monday approved procurement of thermal imaging system for the Armed Forces to enhance their night fighting capabilities.
Defence Minister Nirmala Sitharaman's nod to buy 'India-designed, developed and manufactured (IDDM) equipment worth Rs 6,900-crore at the Defence Acquisition Council (DAC) gives a major boost to indigenisation and in the realisation of India's growing technological prowess.
The thermal imaging night sights would be procured through established Indian vendors, a statement from the Defence Ministry said.
These are for the 84mm rocket launchers used by the Army and the Air Force and will "facilitate accurate and continuous engagement of moving and static enemy targets and destruction of field fortifications (bunkers) during hours of complete darkness", the statement said.
"The sight will enable own troops to detect and recognize enemy tanks and soldiers' movement during night and engage them with greater efficiency."
The effect of camouflage and concealment will be drastically reduced as rocket launcher detachments will be able to ascertain the location of the enemy taking cover behind foliage and thin-walled constructions with greater ease.
Sources said Pakistani security forces may have worn "thermal camouflage suits" to avoid detection by Indian night vision devices and killed a BSF trooper along the border in Jammu and Kashmir shortly after midnight on May 18.
He was shot in his left eye from a close range. Scrutiny of a hand-held thermal imager showed a very-grained black shadow movement taking place and coming close to the BSF post. Fire is opened that was suspected to have hit the soldier.
The Defence council also accorded approval for undertaking design and development of the long-range dual-band infrared imaging search and track system for SU-30 MKI aircraft under 'Make II' subcategory.
Subsequently, approval was given for procurement of at least 100 IRSTs under the "Buy (Indian-IDDM) category".
"The system will be able to operate in day and night conditions and will substantially enhance the capabilities of the aircraft."
In the last eight months, the DAC has pursued modernisation of the armed forces with greater vigour and has accorded thrust on indigenisation.
Approvals for procurement of equipment valued at approx Rs 43,844 crore have been accorded, of which, Rs 32,253 crore would be made-in-India, through the indigenous route.
(Source: IANS)