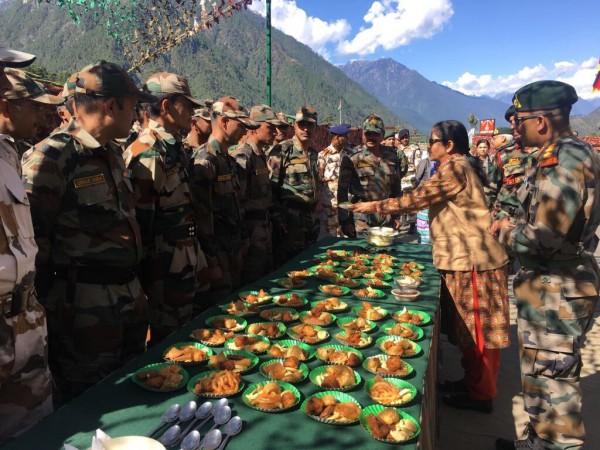 After the Indian Air Force (IAF) proved its operational preparedness, reach and capabilities at the Gagan Shakti 2018, which is being conducted in the northern borders with China from Ladakh to Arunachal Pradesh, defense minister Nirmala Sitharaman said that the exercise has shown that the country is capable of overpowering its enemies.
Sitharaman's statement comes just a few days after IAF had asserted that the nation can deploy double the number of fighter jets during a war with Pakistan. IAF had made this observation after its fighters participated in 5,000 successful sorties in the western front during the first phase of the war games exercise.
The defense minister visited Chabua IAF base station in Assam's Dibrugarh and IAF's Advanced Landing Ground at Arunachal Pradesh's Pasighat on Thursday and witnessed the pan-India exercise, which is in its second phase.
Sitharaman had landed at the Chabua Air Force Station in Upper Assam and then took a Mi-17 helicopter and went to Pasighat in Arunachal Pradesh.
At Pasighat Advanced Landing Ground, she saw to the successful landing of a C-130J Super Hercules transport aircraft, two Sukhoi Su-30 MKI fighter jets taking and an assault drill by the Guard Commandos.
During the exercise, the Sukhois dropped three 1,000 pounder bombs and the Mi 17 gunships fired rockets.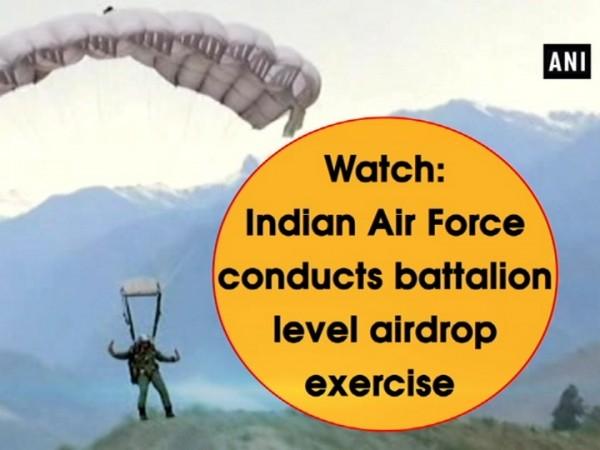 While at the Chabua base, Sitharaman witnessed bombs being loaded into the Sukhoi SU-30 MKIs.
The second phase of the Gagan Shakti 2018 indeed impressed the defense minister.
"The exercise has shown that we are capable of overpowering our enemies. India's pride has increased through this exercise. Our air warriors have demonstrated their ability, precision and readiness," Sitharaman was quoted as saying by The New Indian Express.
"The exercise has also shown that the IAF can reach the north-east from any part of the country within two hours, fully prepared. Heavy vehicles landed in front of me at the advanced landing ground (ALG) at Pasighat (in Arunachal Pradesh). Thus, we have achieved our access to the remotest part of the country," she added.
Chief of Air Staff, Air Marshal Birender Singh Dhanoa, who was also present at the event stressed on the need to expand the ALG in Pasighat.
"We have shown our capability of operating from a wide variety of bases in the north-east...We need to expand the ALG in Pasighat so that we can get flights from Calcutta. It is not a question of the IAF operating there but to also provide aerial connectivity to people in the north-east," Dhanoa added.
Here's a video of the second phase of Gagan Shakti 2018: