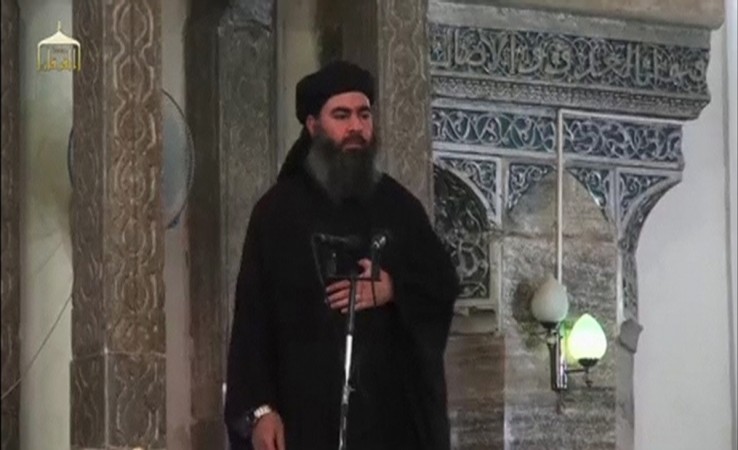 There has been no confirmation from the United States that Abu Bakr al-Baghdadi, the chief of the Islamic State group, also known as ISIS, has been killed in an airstrike in Raqqa in Syria, as has been reported. Turkish daily Yeni Safak, quoting pro-ISIS news agency al-Amaq, had reported that Baghdadi had been killed "on the fifth day of Ramadan."
Colonel Chris Garver, the top spokesman for the coalition forces, told USA Today that reports from Islamic news agency AlhlulBayt and other sources of Baghdadi's death had come to his notice. Garver also said the news of al-Baghdadi's death, if true, would be welcome, but would mean the fight against the terrorist group had ended.
An Indo-Asian News Service report quoted Garver as saying in an email that he had "nothing to confirm this at this time."
Baghdadi, the chief of ISIS, which is also locally called Daesh, was injured in a coalition airstrike on June 9, according to a Press Trust of India report.
Observers have speculated that Daesh, through al-Amaq, could have put out this report as a form of misdirection or in an effort to make a martyr out of Baghdadi, as his purported death has occurred in the Islamic holy month of Ramadan.
However, there have been similar reports of his death in 2014 and 2015 as well, only to be proven fake when he resurfaced to lead the militant group again.