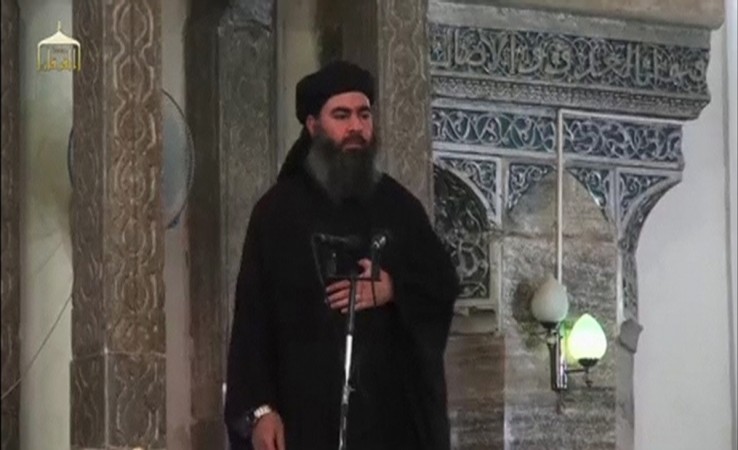 Islamic State's self-proclaimed caliph Abu Bakr al-Baghdadi is said to have died, according to Radio Iran.
Baghdadi was grievously injured in an airstrike in Iraq in March, as per reports, and was believed to be unable to handle day-to-day activities of the terror group.
The Isis leader's injuries were said to be life-threatening, which had prompted plans to name his successor, and even saw a stand-in chief in Abu Alaa Afri.
India's All India Radio News tweeted the news through its official account, citing Radio Iran, which claimed that the ISIS leader is dead.
It also put up a report from radio Iran on its website.
There is, however, no confirmation of the report from other news agencies.
There have been several similar reports about Baghdadi's death in the recent months, and none of them turned out to be true.
Leader of the #ISIS terrorist group Abu Bakr al-Baghdadi has died: Radio Iran

— All India Radio News (@airnewsalerts) April 27, 2015