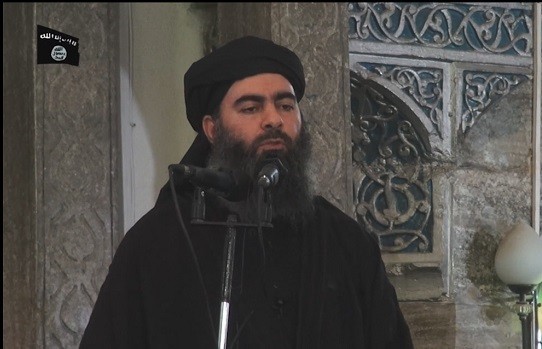 The Islamic State has a new leader, albeit temporarily.
Abu Alaa Afri, a former physics teacher who served as the deputy to Abu Bakr al-Baghdadi, has reportedly taken over the reins temporarily, after the latter was seriously injured in an airstrike in Iraq.
Baghdadi was injured in an airstrike on 18 March in Nineveh in Iraq, and his injuries were initially believed to be life-threatening, The Guardian had reported.
While the Isis leader has since made a recovery, he is said to be incapable of daily activities in the terror group, and Afri has been instated as the stand-in chief, according to The Newsweek.
"After Baghdadi's wounding, Afri has begun to head up Daesh (ISIS) with the help of officials responsible for other portfolios. He will be the leader of Daesh if Baghdadi dies," Hisham al Hashimi, an adviser to the Iraqi government, told the magazine.
Afri is said to have more 'jihadi wisdom' and more charisma than the reclusive Baghdadi, the official said.
Afri, who is also known as Haji Iman, was a physics teacher in Tal Afar in Niniveh and had even published several religious studies.
It is not just in the Islamic State that Afri has managed tp impress the senior-most leaders.
As a former member of the Al Qaeda, he had also pleased Osama bin-Laden who reportedly wanted to make Afri the leader of the Al Qaeda in Iraq after the death of senior Al-Qaeda operatives.
Afri, is thus, said to have ideas of reconciling the two terror groups.