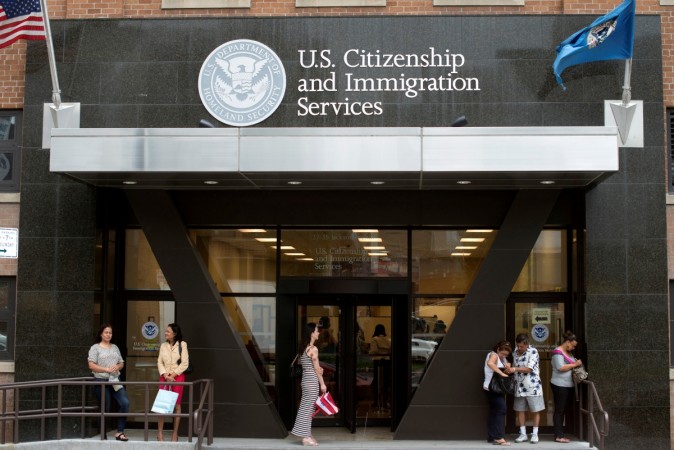 The H-1B visa has probably been one of the most discussed topics since Donald Trump was elected as the president of the United States. His administration has been tweaking the norms on a regular basis and the latest update will prove to be a major blow for applicants, scores of which are from India.
The United States Citizenship and Immigration Services (USCIS) issued a revised policy on Friday, July 13, in which it states that officials can now outrightly reject visas if the required "initial evidence" isn't submitted or isn't enough to prove one's eligibility for the visa. The new rule comes into effect on September 11.
Not just new applicants, the rule will affect even those who may be applying for an extension of the H-1B visa, in which case they will be at the risk of being deported.
The new policy rescinds the earlier norm, as per which the officials were required to issue a Request for Evidence (RFE) so that the applicants would have another chance to provide more evidence to prove their eligibility. The official could then deny the visa only if the additional documents couldn't rectify any error or prove the applicant's eligibility.
Justifying its move, the USCIS said that the new policy would help curb fraudulent applications. "For too long, USCIS officers uncovering instances of fraudulent or criminal activity have been limited in their ability to help ensure U.S. immigration laws are faithfully executed," said USCIS Director L. Francis Cissna.
"This updated policy equips USCIS officers with clear guidance they need and deserve to support the enforcement priorities established by the president, keep our communities safe, and protect the integrity of our immigration system from those seeking to exploit it."
However, many believe that the changes brought in by the Trump admin give too many powers to the visa officials, which, in turn, make things much more complicated for applicants.
"The government's failure to provide internal training can result in numerous denials, which are nothing less than clear 'abuses of discretion' or application of a standard that is 'clearly erroneous'. Based on these grounds, the visa applicant can file an appeal with the 'Administrative Appeals Office' or seek a judicial remedy to reopen the case," the Times of India quoted David Nachman, managing attorney at NPZ Law Group as saying.
Strangely, this change comes weeks after a top US diplomatic official said that there were "no big changes" planned in the policy. "There have been no big changes in the H-1B programme and nothing new on H-4 (visas)," US Deputy Chief of Mission (DCM) in Delhi, MaryKay L Carlson had said, speaking on the sidelines of the US Missions "Student Visa Day" observance.