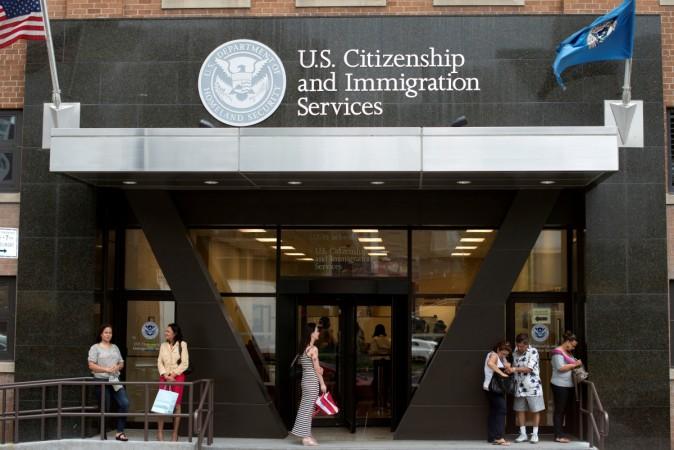 After several changes and debates on H-1B visa norms and even the appearance of anti-H1B visa posters at San Francisco metro stations, the United States Citizenship and Immigration Services (USCIS) is set to start the visa filing process Monday, April 2.
The visa filing process is for the fiscal year 2019, which begins on October 1, 2018, and will go on until the quota for the year is completed. This mostly lasts for a few days, depending on the volume of the applications.
The filing process is known to be very stringent and the USCIS has said that multiple applications will result in the petitions being rejected. "After notice, we will deny or revoke the approval of all H-1B cap-subject petitions filed for one beneficiary by 'related entities' unless there is a legitimate business need," the Press Trust of India quoted the USCIS as saying.
What is the H-1B visa?
The H-1B visa in the United States allows US employers to hire foreign workers in specialty occupations. It is a temporary work visa, under which the international citizens are permitted to work and live in the US.
It only caters to the specialized occupation category and requires the visa holder to have at least a bachelor's degree. In case, the degree is from a foreign country, it needs to be equivalent to a US bachelor's degree.
The duration of the H-1B visa is three years and can be extended up to six years unless otherwise applied. Under special circumstances, the visa may be extended up to 10 years
H-1B visa fee
The H-1B visa filing process carries a fee, a part of which is paid by the employee and the rest is paid by the employer.
Base filing fee -- $460, paid by the employer
American Competitiveness and Workforce Improvement Act (AICWA) Fee -- $750 paid by employers with one to 25 full-time employees, and $1,500 paid by employers with 26 or more full-time employee
Fraud prevention and detection fee -- $500, paid by the employer
Fee-based on Public Law -- $4,000, paid by the employer
Attorney fee – a variable amount paid by the employer
Visa stamping free – differs from one country to another in the range of $500 to $3,000 approx and is paid by the employee.
The amount can be paid by check or money orders to the department of homeland security.

How many H-1B visas are up for grabs for FY2019
The USCIS will issue 65,000 H-1B visas this year and an additional 20,000 visas for applicants with a master's degree from the US.
What is H-1B visa lottery and what does the process entail?
The H-1B visas are allotted through a lottery system each year. Each applicant is allotted a number and the lottery is conducted through a computerized system, which picks out these numbers at random.