Gold imports in 2017 are likely to jump by a third to 750 tonnes on restocking by jewellers and a good monsoon rainfall expected to boost demand in rural areas during the upcoming festive season, a leading refiner told Reuters on Sunday.
"Demand and imports are normalising after taking a hit last year. Jewellers are restocking after destocking last year," Rajesh Khosla, managing director of MMTC-PAMP India, the country's biggest refinery, told Reuters on the sidelines of the International Gold Convention in Panaji.
Higher imports by the world's second biggest consumer will support global prices, which are trading near their highest level in two months, but could widen the country's trade deficit, the Reuters report said.
Two-thirds of India's gold demand comes from rural areas, where jewellery is a traditional store of wealth.
In the first seven months of the 2017, imports more than doubled to 550 tonnes from the same period a year earlier, Reuters said, quoting provisional data from consultancy GFMS. This was in the wake of the Goods and Services Tax (GST) regime that kicked in on July 1, which raised tax on gold to 3 percent from 1.2 percent previously.
The quarter ending in December typically accounts for about a third of India's gold sales since it includes the start of the wedding season and festivals such as Dhanteras and Diwali, when buying gold is considered auspicious.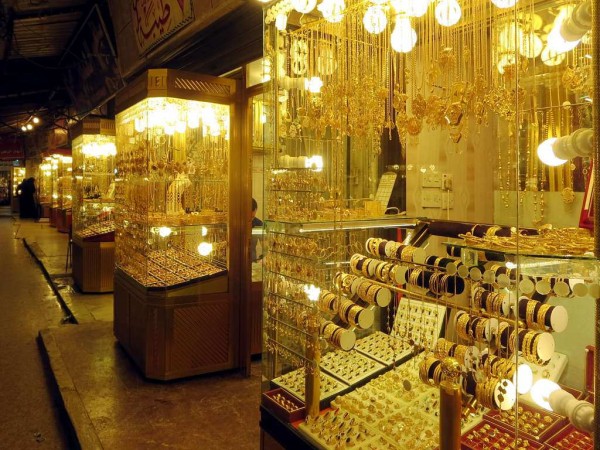 India's gold consumption is rivalled only by China's. India imported 557.7 tonnes of gold in 2016, the lowest in 13 years, according to the World Gold Council.
Khosla said that import growth could taper off in coming months as jewellers had restocked earlier than usual this year, fearing higher taxes.
Prithviraj Kothari, managing director of RiddiSiddhi Bullions, told Reuters that jewellery demand has improved this year but investment demand is still weak due to a rally in the stock market and the appreciating rupee.
The rupee has risen nearly 6 percent so far in 2017 and is trading near its highest level in more than two years, the report said.