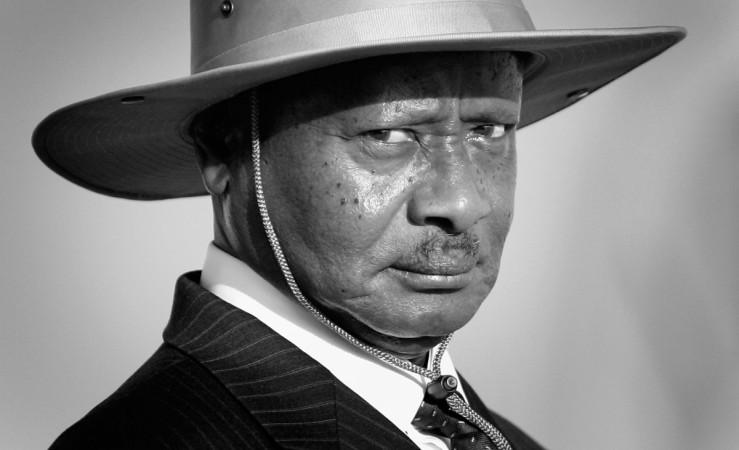 Ugandan president Yoweri Museveni during a speech Sunday said that "oral sex is wrong" and warned people against indulging in "wrong practices". During the public speech, he said he wants to ban people from performing oral sex because "the mouth is for eating".
Museveni also blamed "outsiders" for corrupting citizens of his country by convincing them to perform oral sex.
"Let me take this opportunity to warn our people publicly about the wrong practices indulged in and promoted by some of the outsiders," Museveni told the audience. "One of them is what they call oral sex. The mouth is for eating, not for sex."
"We know the address of sex; we know where sex is," Museveni warned his citizen.
The warning came as a part of the broader crackdown against the LGBTI people. In 2014, the Parliament of Uganda passed the Anti-Homosexuality Act, making it illegal to be gay in the country. Ugandans could be sentenced to up to 14 years in jail if found to be having gay sex.
He signed the Anti-Homosexuality Act, which was nicknamed "Kill the Gays bill," in February 2014 and referred gays as "mercenaries" and "prostitutes".
"I have failed to understand that you can fail to be attracted to all these beautiful women and be attracted to a man," he said in 2014, according to media reports. "There is something really wrong with you."
In May 2014, Human Rights Watch and Amnesty International had said that after the passage of the Anti-Homosexuality Act, the human rights violations increased in the country.
"In a country where the climate for LGBTI people was already hostile and discriminatory, LGBTI people have faced a notable increase in arbitrary arrests, police abuse and extortion, loss of employment, evictions and homelessness, and scores have fled the country. At least one transgender person has been killed since the bill was signed, in an apparent hate crime," Human Rights Watch wrote at the time.