There have been many reports that Microsoft has "successfully" managed to sell all of the remaining Windows Phones and that they are no longer in-stock on any major platform both online and offline.
While we already know that Windows Phone was dead for good about a year ago, we still love how the mobile operating system (OS) was a black sheep among the Androids and iOSes of the smartphone world. So we decided to take a look at the rise and fall of the Windows Phone OS and what were the reasons this radical mobile OS couldn't find the kind of success that Android and iOS found despite a promising beginning.
The rise of the Windows Phone mobile OS
Before Android became the giant mobile operating system (OS) that we know today, Microsoft ruled the "smartphone" OS landscape with its 'Windows Mobile' OS. This was a very long time ago, perhaps in the early 2000s when smartphones didn't look the least like what they do today and were mostly called Personal Digital Assistants or simply PDAs.
In the years that followed, the Redmond-giant started developing its mobile operating system with a view to taking on fledgling that was called Google Android mobile OS. By this time iOS had become a popular choice with people who were migrating from PDAs to touch-enabled iPhones (read the iPhone 3 and the iPhone 3GS). This was the time when Android was still in infancy.
The year 2010, Microsoft came up with a new and improved successor of the Windows Mobile platform with Windows Phone OS, and people had huge expectations from this one as the Bill Gates-led Microsoft Corporation had always been the OS of choice for PCs and laptops for a very long time.
The marketing was good. Windows Phone OS with its "Metro design" Tiles for apps looked and felt like a fresh breath of air in an atmosphere dominated by app trays. It had everything to become a successful mobile OS, but it came to be perceived as a more mature-looking OS meant for corporate-level individuals, just like how Blackberry OS came to be associated with the office-going, corporate crowd.
Around two years later in 2012, Windows Mobile captured a sufficient ground, especially with Nokia dedicating itself solely to the new OS. It was around the same time that iPhone sales also started booming and Google came up with its confectionery-themed nomenclature for its Android OS called Android Cupcake, Android Donut and Android Eclairs.
Microsoft held a steady ground against the iPhones and the hordes of new Android smartphones that were being launched, yet its popularity slowly began to diminish and in 2014, Microsoft which had little takers for its Windows Phone OS by then, went ahead and bought Nokia in a $7.2 billion deal.
The end of the road for Windows Phone
The deal meant that Nokia would manufacture smartphones that would entirely run on Windows Phone OS. The OS got some updates as well, with Windows Phone 7.1 Mango, Windows Phone 7.5 and later Windows Phone 8 and Windows Phone 8.1. But despite this, other manufacturers hardly came up with new Windows phones, with the likes of lesser-known smartphone brands like Acer and Alcatel being the last of the OEMs to still manufacture Windows Phone models.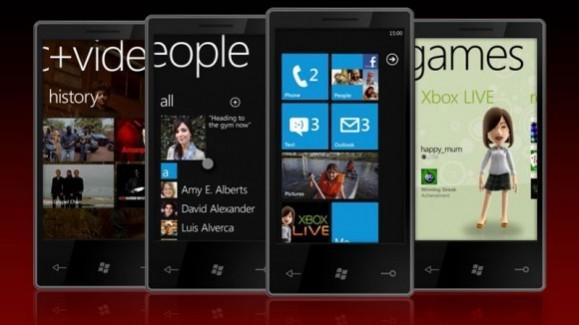 Samsung too had pledged allegiance to Windows Phone at one point in time, but it joined the Android bandwagon where the sales were looking good.
In 2015, Windows Phone was next to dead. It had a plummeting market share that then accounted for less than three percent of the smartphones. In 2016, a lot of app developers pulled out support on the Windows Phone Platform, and thus the once promising mobile OS saw an untimely death.
After years of struggle to match up to Android and iOS, in 2017, Microsoft officially announced that the Windows Phone platform is dead.
But what were the reasons Microsoft's mobile OS wasn't able to replicate the kind of success that the company had with its desktop-version? Well, there are many reasons and we've tried to answer it.
Why did Windows Phone OS fail?
The biggest and most probable reason for Windows Phones not being able to match up to Android and iOS has to be app support.
Microsoft's stringent rules made it difficult for app developers to develop apps for Windows Phone. The apps lacked a lot of features which were available on their Android and iOS versions. Also, the fact that Microsoft had a very strict process of selecting which apps would make it on to its app market called "Windows Marketplace". This discouraged a lot of app developers who began ignoring the OS and stopped providing updates.
Eventually, the app makers decided to ditch the platform completely and focus on where the money was, i.e. Android and iOS.
The next reason would have to do with the hardware part. Like its software filtering, Microsoft had set rules on what kind of hardware specifications its phones will have. For instance, most Windows Phones manufactured by Samsung and Nokia, in the beginning, had strictly 512MB of RAM and 8GB of internal storage which wasn't expandable. Users expected a larger internal storage option or at least a choice for expandable memory.
Nevertheless, the OS used to run flawlessly smooth with this kind of hardware specs.
Lastly, Microsoft taking over Nokia and rebranding the smartphones as 'Microsoft' mobiles could also be one of the reasons since Nokia had some brand loyalty.
Despite Windows 10 Mobile, which is possibly the last Windows Phone version, the OS just didn't catch up with the advancements made by Google with Android and Apple with iOS.
Windows 10 Mobile came with a lot of interesting features such as 'Continuum' that would allow users to use their Windows mobile as a Windows PC but nothing helped it stay afloat.
Nevertheless, we will miss Windows Phone for its unconventional look and feel and its super smooth operation even with very little RAM and comparatively low-powered processors. Now, there are reports that Microsoft has no more Windows Phone devices left to sell, which means Windows Phone is gone for good. But we would love to see the tech giant would be interested to give the mobile industry another shot with an improved and more equipped Windows Phone successor.