Apple raised many eyebrows when it launched the iPhone X at a premium price point of $1,000. However, proving all the critics wrong, the iPhone X was well received by consumers and tech experts. And it now appears Apple isn't going easy on buyers in 2018 as well.
According to a new investor note from UBS analysts Steven Milunovich and Benjamin Wilson, Apple won't just stick to the $1,000 price range but it will also breach the current price range for its upcoming iPhone X this year, Business Insider reported. The analysts claim the price of 2018's premium iPhone X could reach $1,100.
"Once Apple establishes a price band it typically keeps it, consistent with what we've heard from former Apple employees," the UBS told clients, according to Business Insider.
Rumors about this year's iPhone X pricing have been on the rise in recent weeks. While industry analysts have widely predicted that the iPhone X and iPhone X Plus with OLED displays will hit the premium range, Apple is also said to target the masses with its 6.1-inch LCD model priced in the $700-$800 range.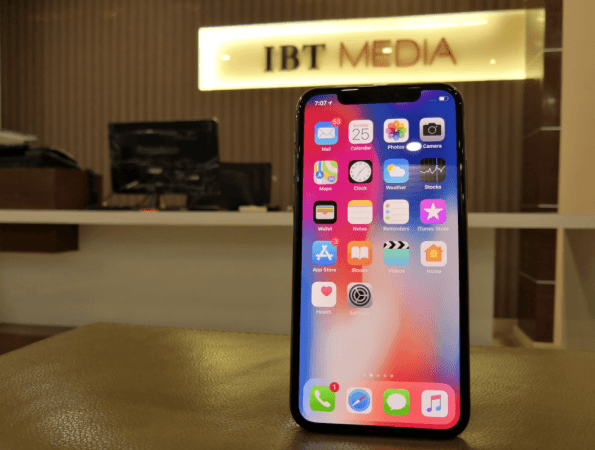 By offering a cheaper alternative, Apple will be able to give the premium choice to consumers who are willing to spend a few hundred extra dollars for an upgraded model, complete with OLED display and possibly improved hardware.
The latest report challenges an earlier analysis by RBC Capital Markets analyst Amit Daryanani, who claimed Apple's 5.8-inch and 6.5-inch OLED iPhone X models could cost $899 and $999, respectively, while the LCD model could fetch around $700. But reports have been consistent with the low pricing of the LCD model, which will likely serve the same purpose as iPhone 8 and iPhone 8 Plus this year.
Over the years, Apple has steadily increased prices of its iPhones from $600 to nearly $800. But the company has strategized well to persuade Apple loyals to pay more for newer products while appealing first-time customers with lower-priced models.
Milunovich and Wilson summarized their research note to the clients saying:
"Cascade top-of-the-line features down the price curve (screen size, camera, etc)"

"Move premium customers up the price curve with moderately higher prices"

"Establish higher price bands based on new features while tapping into lower-end markets with older devices"
So if you're taken aback by the slew of reports hinting at a $1,000+ iPhone X this year, fret not, as there's going to be a cheaper variant to attract the budget buyers. Even if the $700 variant of the iPhone X seems expensive, UBS analysts predicted the iPhone SE range will target budget shoppers with a $300 price range.