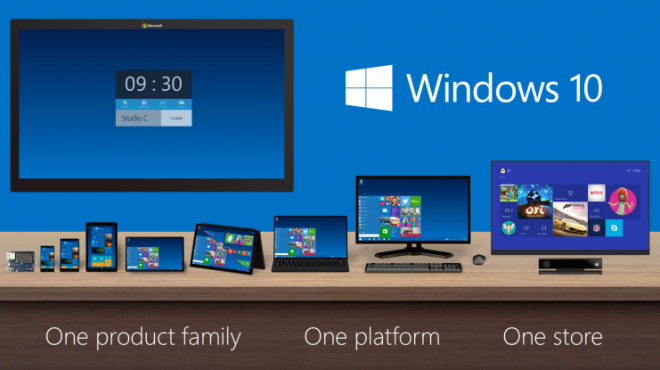 It doesn't matter if you have a Windows Phone or not, it's difficult to ignore Microsoft.
Since days of its earliest versions of Windows platform, the company has been in the thick of the computing business. And although it has invested considerable amount of time on its Windows Phone range of devices, it still gives its platform OS business equal importance, if not more.
Now, according to reports, Microsoft has released the first build of its Windows 10 technical preview for phones. This opens up the members of its Windows Insider programme to a sneak peak of how the new operating system will look on smartphones going forward, while the company can also make note of the changes that might be needed.
If you know history, this is the first time Microsoft has ever released a publicly accessible preview of Windows on phones. But there's a catch here. Since this is the earliest build, it's bound to come with its own problems. Therefore, the company warned that there are still lots of "rough edges" that are needed to be sorted out.
"We're sharing it with you so you can be with us at every step, and provide your feedback to help make this the best release ever—because it's the one made for you," said Microsoft's Gabriel Aul in an official blog post.
While problems will be there, Microsoft still wants developers and IT pros, apart from Windows Phone customers who like trying out the latest stuff before others, to consider joining the Windows Insider programme to get the build version that would previously have only been available to Microsoft engineers.
"You will encounter bugs. You will see experiences that are clearly just not done yet, and UX that lacks polish at this point. DON'T WORRY! It will improve as we go and new features, stability and performance improvements, and more polished UX will come at each step," the blog added.
Check the video below for better understanding.
Anyone wanting to check out the technical preview will need to join the Windows Insider programme and register his or her device to receive OS builds via over-the-air updates. Supported devices include the Lumia 630, 635, 636, 638, 730 and 830.
After you register, each build will arrive on your phone automatically as they are ready, provided they are validated by engineers at Microsoft who used it on their own phones. Members of the programme can also use the built-in Windows Feedback app to send problem reports and suggestions to Microsoft.
"We haven't bricked a single phone during all of our internal testing, but it is NOT IMPOSSIBLE, so you should be aware that there is some potential risk for you," Aul added via the blog. "In addition, bugs could prevent access to important features for you, including phone dialing and other core functionality."
For those who want just a taste of the new Windows 10 for phone, they can also roll their phones back to the previous OS at any time, with the Windows Phone Recovery Tool.
Stay tuned for more updates!