Microsoft has officially ended the support for Windows Phone 8.1 OS-based devices. The company had released the Windows 8.1 Mobile in 2014 and it was much better than the Windows 7 series. Critics said its UI and features were good enough to challenge Google Android and Apple iOS.
But it failed to give a proper fight, as smartphone consumers found the Windows Mobile OS unappealing. It also had very few reputable applications in OS ecosystem.
Even the latest Windows 10 Mobile did not find much traction for the same reasons. The addictive Pokemon Go game, Prism photo editing app, and others that created a storm in the smartphone market never made it the Microsoft Mobile OS platform.
However, Microsoft's decision to end support for Windows 8.1 Mobile is unlikely to cause any inconveniences, as the devices will continue to work and the number of active Windows phone users is small. According to latest mobile OS market report, Microsoft Windows Mobile OS has less than 0.1% share.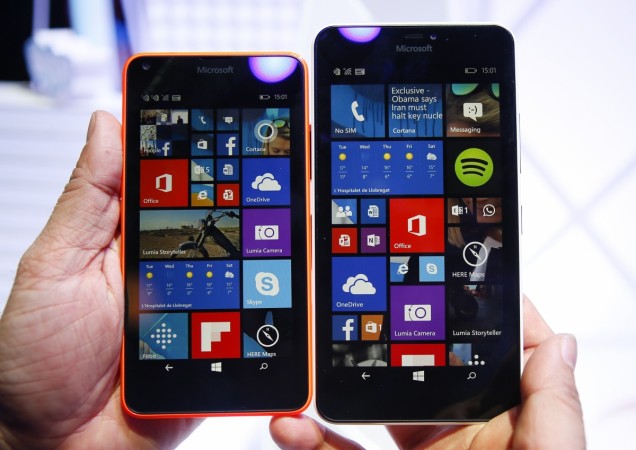 What does this mean for Microsoft? Will it quit smartphone business for good?
Even though many are calling Microsoft's move to end support for Windows 8.1 Mobile the end of an era, we are not convinced yet that the firm has any plans to hang up its boots.
Yes, the company has not released any in-house built phones since February 2016 and its partner HP (Hewlett Packard) has released just a couple of phones so far.
However, Microsoft CEO Satya Nadella had earlier in the year hinted that the company will not just manufacture and sell phones for the sake of it. Microsoft says it will definitely launch a phone sometime in the future and promises that it will not be ordinary by any standards, but will create a game-changing device that would be nothing close to the traditional phone, and set a new benchmark in the industry.
Recent reports have indicated that Microsoft is already testing a premium Windows 10 Mobile OS device. The mysterious phone is said to be developed under the company's veteran leader, Alex Kipman, who also happens to be chief of HoloLens project, in the company's gaming division.
There is no word on the specifications of the device, but it is said to support Virtual Reality (VR) and Augmented Reality (AR) features.
Microsoft's next fully owned phone is expected to stir a huge storm in the smartphone industry.
Keep an eye on this space for latest news on Microsoft products.