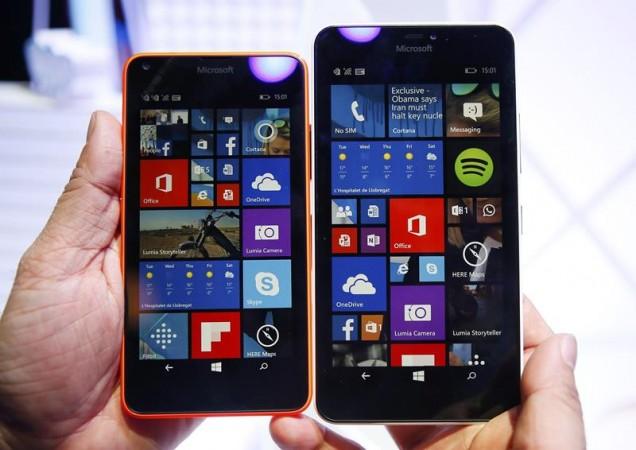 American software giant Microsoft has reportedly commenced work on a Windows Mobile OS-powered mystery handset, sparking off Surface phone series rumours.
The news comes just after reports revealed that Microsoft's global mobile market share has plunged below one percent. Microsoft had also recently released the Windows 10 Mobile Creators update only to 13 devices, further infuriating loyal patrons. This has led many to believe that the Redmond-based company might completely retire from mobile business.
Also read: Google releases new YouTube update for Android; brings new UI, clearer navigation tabs and more
Has Microsoft really given up on smartphone business? No, just not yet...
Has Microsoft really given up on the smartphone business? No, just not yet...
Technology blog Thurrott, citing two company insiders, claims that Microsoft is testing a phone on a new version of Windows Mobile OS. Apparently, it has set up a whole new branch for developing the new features for the aforementioned software, which is said to have a completely different UI compared to current Windows 10 series.
The report also adds that phone development is in the advanced stage hinting that the device launch is not that far.
Last month, Microsoft CEO Satya Nadella had said in a podcast interview that they will try to create a handset that will have no resemblance to a "traditional phone," while the company's partners such as HP will continue launching Windows-powered phones in the market.
Now, it looks like Microsoft has commenced work on the mystery mobile and hope, the latter finds the same traction like Surface series laptops and tablets and take on established players like Samsung, Apple and Google.
Watch this space for latest updates on Microsoft products.