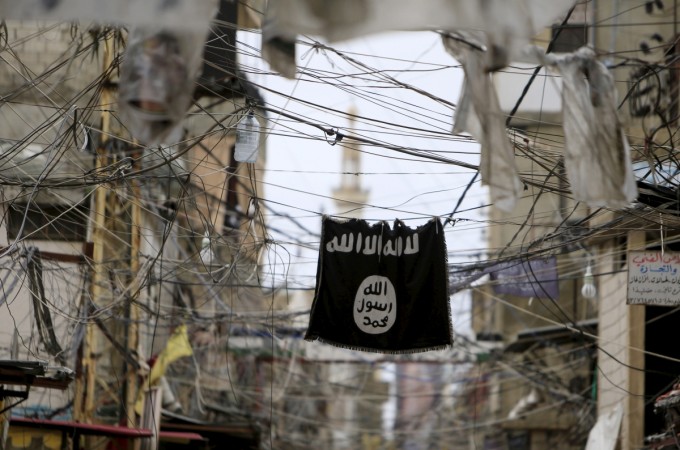 The Union Ministry of Home Affairs on Wednesday said that there are no ISIS or ISIS-affiliated terrorists in Jammu and Kashmir after a successful Indian Army operation that took place in Anantnag in June.
The Indian Army gunned down four Islamic State-Jammu and Kashmir (ISJK) terrorists, including its chief in an operation in the Khiram area of Anantnag on June 22. The Ministry had claimed that it was the only ISIS-affiliated outfit in the region.
During a session in the Rajya Sabha, Hansraj Ahir, the Minister of State for Home Affairs, said: "Appropriate action has been taken under the law against the anti-social elements who hoist the Islamic State and Pakistan flag in Jammu and Kashmir." Ahir claimed that there are no active ISIS elements currently in Jammu and Kashmir.
He also added that the government had filed eight cases involving terrorism in 2015 followed by 31 cases in 2016 and five cases in 2017.
ISJK head Dawood Ahmed Sofi is believed to have been involved in several cases of stone pelting and violence before he was shot dead in the operation at Anantnag. The other three were identified as Aadil Rehman Bhat, Mohammad Ashraf Itoo and Majid Manzoor Dar, according to Swayam Prakash Pani, the Inspector General of Police (Kashmir), who is supervising operations.
Zafar Meraj, a journalist and a political commentator, had earlier said in an interview that groups like ISIS had no public support in Kashmir. He believed that many people have chosen to use the ISIS flags to mock the government, rather than show support for the terrorist group.