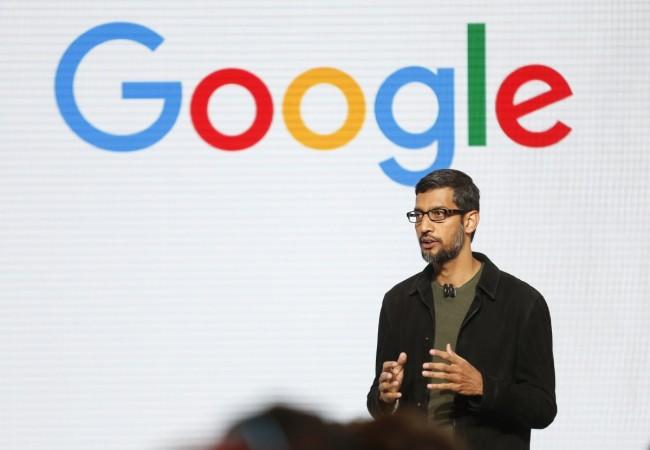 Bowing to pressure from its employees, Google has decided to abandon its ties with the US Military to use its Artificial Intelligence (AI) software for military applications. Google has this year signed a deal with the military to aid in Project Maven, where it would use AI to analyse drone footage.
Google employees began protesting last month, with some going as far as to threaten quitting if the company pursued its deal with the military. Reports stated that the US Military was using Google's AI for facial detection through drones, which would violate people privacy.
Google Chief Sundar Pichai said that the company would not abandon all military projects, saying it would seek to work on projects in areas such as cybersecurity, military recruitment, healthcare and search and rescue. In a press release, he outlined Google's principles and policies on using its AI to reflect this change.
A Google official said in a statement to Reuters that the company would not have pursued the drone project had the policies been in place last year. Even though Google's part is non-offensive, it received flak for joining the programme that many dubbed 'close to weaponry'.
The company is expected to exit the programme when it's deal expires next March, but employees have called for immediate action. More than 4,600 employees petitioned Google to cancel the deal sooner, with at least 13 employees resigning in recent weeks in an expression of concern.
Google's principles say it will not pursue AI applications intended to cause physical injury, that tie into surveillance "violating internationally accepted norms of human rights," or that present greater "material risk of harm" than countervailing benefits. Google also called on employees and customers developing AI "to avoid unjust impacts on people," particularly around race, gender, sexual orientation and political or religious belief.
The move has not gone down too well with some, with New York Republican Pete King, a member of Congress tweeting that Google choosing not to extend the deal "is a defeat for U.S. national security."
Google's decision to cancel Pentagon contract to develop AI for drone strike accuracy is disgraceful and cowardly. Hurts America. Agree with @MikeBloomberg, this is defeat for U.S. national security, patriotism & saving civilian lives. Too bad Google is ashamed to defend America!

— Rep. Pete King (@RepPeteKing) June 7, 2018
With inputs from Reuters.