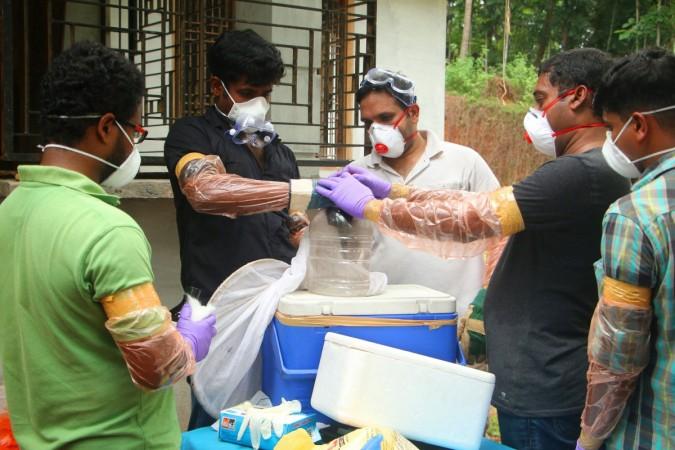 A sudden outbreak of Nipah virus has led to panic in the south Indian state of Kerala. And, the contagious virus is suspected to have claimed the lives of 12 people in Kozhikode district. Over 100 people were also rushed to the hospital in panic while 25 people have been hospitalized with symptoms of the virus.
Kerala chief minister Pinarayi Vijayan asked people not to panic as the government is trying to keep the situation under control. They have also sought help from private and government hospitals. An emergency fund of Rs 20 lakh was also sanctioned immediately to Kozhikode Medical College to control the outbreak.
A multi-disciplinary Central team from the National Centre for Disease Control (NCDC) is already in the district. Kerala's health secretary Rajeev Sadanandan told BBC, "We have sent blood and body fluid samples of all suspected cases for confirmation to National Institute of Virology in Pune. So far, we got confirmation that three deaths were because of Nipah."
"We are now concentrating on precautions to prevent the spread of the disease since the treatment is limited to supportive care," he added.
Here's everything you need to know about Nipah.
What it Nipah virus?
Nipah virus infection (NiV) is a newly emerging zoonotic disease, which can be transmitted from animals to humans. The natural carrier of the disease is flying fruit bat, which belongs to the Pteropodidae family (Pteropus genus). The virus can cause severe disease in humans and animals as well.
Causes
The consumption of fruits or berries, which are infected by the virus-carrying fruit bats and birds, can cause the transmission.
It can also be transmitted to human through domestic animals.
Besides animal to human transmission, human to human transmission can also happen via physical contact.
Symptoms
Fever
Headache
Drowsiness
Respiratory illness
Vomiting
Fatigue
Epilepsy
Some patients may slip into a coma within 24-48 hours
Precautions
According to the World Health Organisation (WHO), there is no vaccination discovered as of yet in the prevention of the virus. Generally, patients affected with NiV are given intensive care treatment.
However, the outbreak can be prevented by avoiding consuming fruits eaten by fruit bats and birds. And, also avoidance in drinking raw date palm sap will help too.
Transmission might also happen after direct exposure with the sick pigs. Thus this should be avoided too.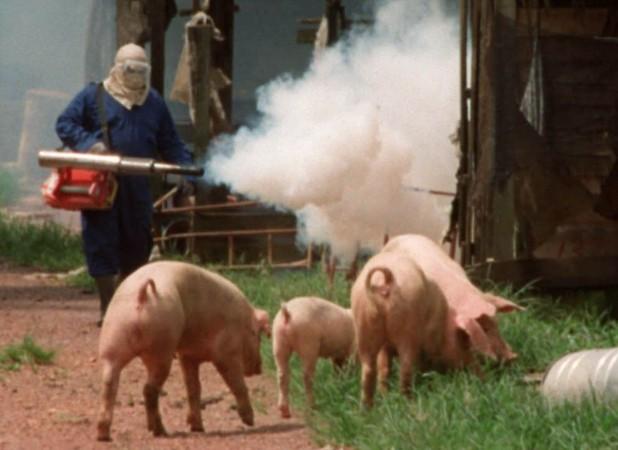 When did it first occur in India?
The first Nipah virus outbreak occurred in Malaysia in 1998 and the carrier was the pigs at that time. And, nearly 1.1 million pigs had to be killed due to the horrific outbreak.
Nipah virus outbreak was also identified in India in 2001. But there was no involvement of pigs at that time. The carrier was the fruit bat. This resulted in the death of 45 among 66 infected with the disease. In 2007, another outbreak was reported in Nadia district, West Bengal.