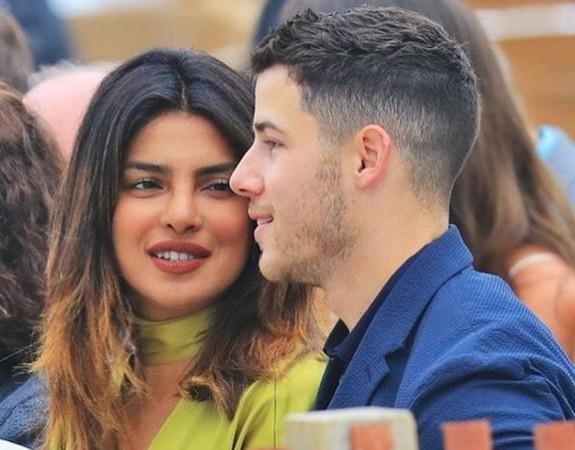 It looks like Priyanka Chopra and Nick Jonas' budding relationship is taking good shape. It's been only a few weeks they started dating and are often spotted on late night dinner dates. Recently, the pop singer brought PeeCee to his cousin's wedding which grabbed eyeballs. And if the latest report is to be believed, this time, Nick, who has dated many over the last couple of years, is serious about his relationship with Priyanka.
"It's a huge deal that Nick brought Priyanka to his cousin's wedding," a source close to the couple told People adding that Nick has never been serious when he dated a lot of girls in the past but this was a big step.
Last week, the couple was spotted at the JFK airport together as they flew off in a private aircraft to spend some quality time with each other. Later they headed to New Jersey to catch the wedding which saw Nick's brother Kevin Jonas, his wife Danielle and many of their extended family in attendance.
The 35-year-old actress was seen getting along with the 25-year-old singer and his family members quite well and were seen having a ball throughout the weekend.
On Tuesday, June 12, they were spotted on a dinner date at Park Avenue Summer in the New York City.
"Nick and Priyanka really like each other, and his family enjoyed getting to know her as well. She fit right in!" the source added.
Priyanka and Nick had reportedly been in touch with each other ever since they crossed path at the MET Gala last year.
A few days ago, it was reported that the duo is in a no strings attached relationship and having amazing sex and no commitments.
"Nick and Priyanka met through mutual friends and their attraction was immediately undeniable. Things are not too serious right now, but they are having amazing sex, but that's all it is, for now, no strings or commitments," a source was quoted by Hollywood Life.
While the lovebirds are yet to make their relationship official, it remains to be seen whether this love affair will go that extra mile and surprise their fans in the days to come.