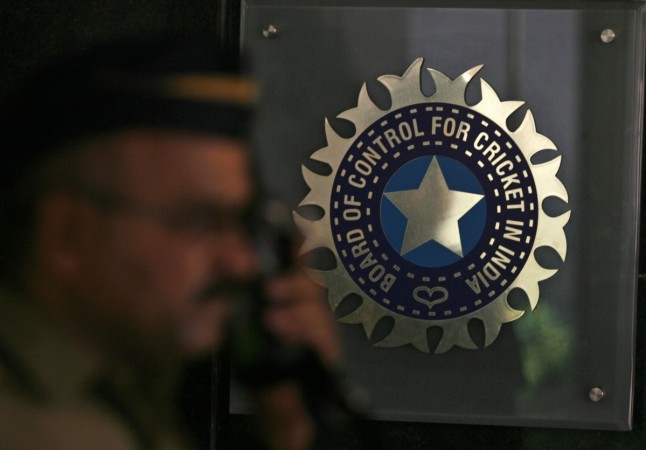 Anurag Thakur has been forced out of the Board of Control for Cricket in India (BCCI) in what could be termed as the sensational end of the ongoing tiff between the board and the Lodha panel saga. So as has the historical tradition been, every old testament gets replaced by a new one. The search for Thakur's replacement has already begun.
READ: Thakur's sack brings back Gabbar Singh and Sholay memories
The Supreme Court on Monday, after announcing its landmark verdict, mentioned that in the January 19 hearing over the BCCI vs Lodha Committee battle, a new committee of administrators would be appointed who will look after the day-to-day operations of the Indian cricket board for the time being.
Amicus curiae Gopal Subramanium and Indian jurist Fali S Nariman will be revealing the members of the committee on the day.
Apart from that, mentioning about Thakur's immediate successor, the Supreme Court also mentioned that the most senior of the BCCI vice-presidents who WILL adhere to the Lodha Committee recommendations in full will take over as the BCCI president post in an interim role.
BCCI's current vice-presidents: ML Nehru (North Zone), Dr G Gangaraju (South Zone), Gautam Roy (East Zone), TC Mathew (West Zone) and CK Khanna (Central Zone)
All on a temporary basis, however. After a month or two, we could see a new BCCI president getting appointed. However, who will that person be? We know not, but we do know a list of personalities who could.
List of Anurag Thakur's possible replacements at the BCCI
- Sourav Ganguly: The current president of the Cricket Association of Bengal (CAB) and a veteran India cricket team player who has also been one of the most successful captains of Team India. The southpaw is loved by one and all across the country.
- Brijesh Patel: The current president of the Karnataka State Cricket Association (KSCA) and a former India cricket team player from 1974 until 1979. The 64-year-old has been calling the shots in Karnataka cricket since 1999 and he was also a former director at the National Cricket Academy in India.
- Shivlal Yadav: Also a former India cricket team player between 1979 and 1987, the 59-year-old Hyderabadi has been a prominent member overseeing the promotion of the sport in the state. After the resignation of N Srinivasan as the BCCI president last year, Shivlal Yadav was appointed by the Supreme Court to look after the BCCI's affairs.