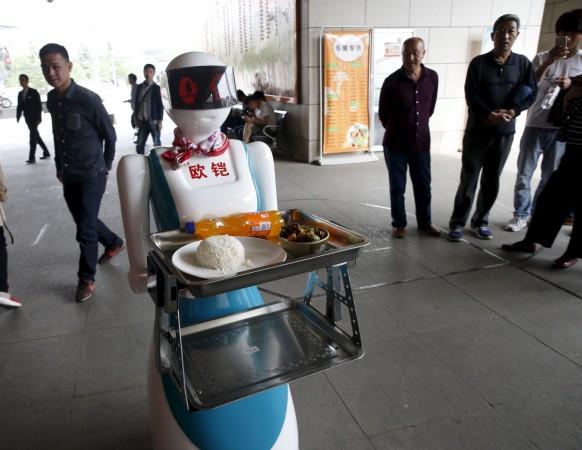 For the first time, a robot journalist, named Xiao Nan, made its debut in a Chinese daily newspaper on January 19, 2017. The robot wrote a 300-word article in just a second, scientists reveal.
Also Read: Milky Way Galaxy's mass is recalculated using a new technique, and boy is it big!
The article by the robot was about the travel rush during Chinese New Year, also known as the 'Spring Festival', which was published in the Southern Metropolis Daily, based out of the port city of Guangzhou.
The robot journalist Nan, is capable of writing both short as well as long articles, Wan Xiaojun, a professor at Peking University, revealed.
Xiaojun is the lead researcher on a team that develops and studies these robots.
"When compared with the staff reporters, Xiao Nan has a stronger data analysis capacity and is quicker at writing stories," he said. "But it does not mean intelligent robots will soon be able to completely replace reporters," Xiaojun said, as quoted by China Daily.
The staff of the state run media outlet were rather uneasy with the experiment as they feared they ran the risk of losing their jobs to the robot.
This experiment proved that presently robots are still unable to carry out face-to-face interviews as they can't map spontaneous reactions nor come up with follow-up questions, Xiaojun explained.
Also, they are not intelligent enough to choose a significant news angle based on a conversation or interview, like humans.
"But robots will be able to act as a supplement, helping newspapers and related media, as well as editors and reporters," he told the China Daily.
This is not the first robot being developed by China that can replace humans, the evolution began some time ago.
For example, In May 2016, Foxconn, an Apple and Samsung manufacturing company, replaced 60,000 of its workers with robots, over hald its workforce.