Facebook-owned messenger service provider WhatsApp has rolled out a new group admin messaging feature. If you're one among the many who find constant group notifications on WhatsApp annoying, this will be a welcome change.
The 'Only Admins' feature allows group admins to restrict the flood of messages from participants often witnessed on WhatsApp groups. The new feature would help group administrators create agenda and share important information with participants without unwanted interruptions.
Though many might argue that it removes the fun from interacting on the messenger group chats, the fact remains that it is still a useful feature for certain kinds of groups.
A statement from the WhatsApp spokesperson perfectly sums it up:
One way people use groups is to receive important announcements and information, including parents and teachers at schools, community centers, and non-profit organizations. We've introduced this new setting so admins can have better tools for these use cases.
While extensive interaction on WhatsApp groups can be fun, it also leads to important information shared by admins being drowned out due to multiple participants discussing varied topics. The new feature ensures that is avoided, giving importance to sharing only key information by the admin, if that's the original intention of creating the group.
Here's how to get started with group admin-to-admin chat session: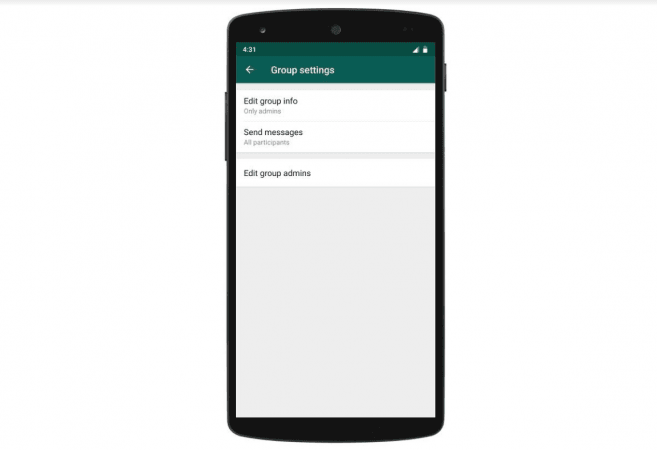 To enable the group admin-only messaging feature, go to the Settings>> open "Group Info," tap Group Settings >> Send Messages and select "Only Admins."
This setting feature is being rolled out to all users on the latest supported versions of the app. Since it is conducted in a phased manner, the update will take a few days to reach all corners of the world.
Users can manually upgrade to the new version, by going to Google Play store (for Android) and type WhatsApp. On the app page, tap on 'UPDATE' button and you are good to go.
As far as the Apple iPhone and iPads are concerned, users just have to go to the App Store, type 'WhatsApp' and once the WhatsApp appears application appears, click the 'open' button. It will take you to the app page; there tap the 'UPDATE' button [as shown below]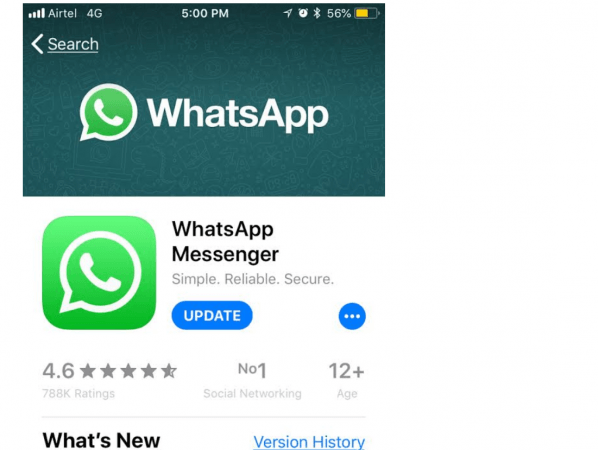 WhatsApp is currently the top messenger app in both Android, iOS platforms, but it's a hard task to maintain a dominance in a highly competitive mobile market with similar apps like Telegram and Hike in India breathing down on the popular app.
Add to that, the many controversies surrounding its parent company (read Facebook data-leak controversy), and the abrupt exit of WhatsApp CEO, rumoured to be over Facebook's handling of user data privacy. It is no surprise that it will be really hard to win the trust of consumers.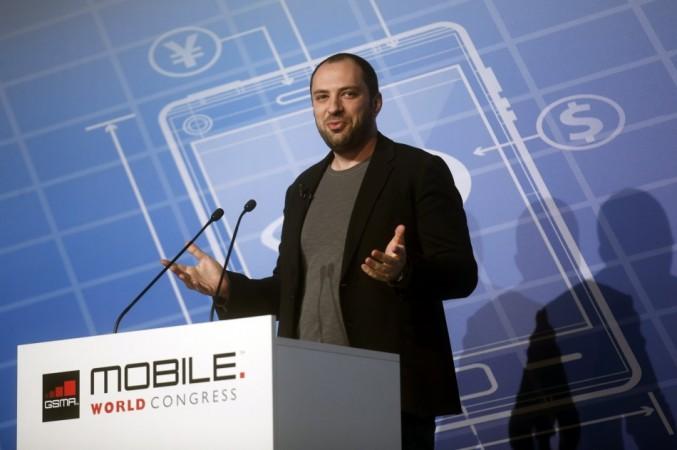 So, WhatsApp, in a bid stay ahead of the rival, has been adding new features regularly to improve user experience and now.
In a related development, WhatsApp is planning to bring the full-fledged Pay feature, a cashless payment system in India. It conforms to the Unified Payment Interface (UPI) designed by government-run National Payments Corporation of India (NPCI).
WhatsApp Pay has been under beta testing for several months and is being used by more than one million testers in India. If things go as planned, the public version is expected to go live in a couple of months if not early.
Stay tuned. Follow us @IBTimesIN_Tech on Twitter and on Google News for latest updates on WhatsApp.