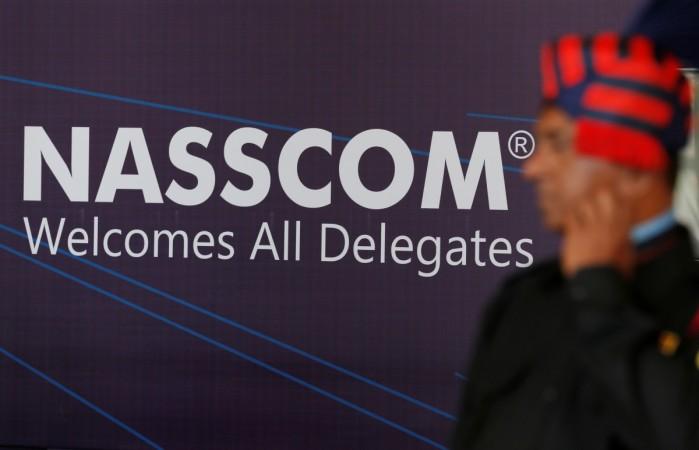 India's software services exports will see revenue growth between 7-9 percent in fiscal year 2019, Nasscom said on Tuesday, even as the leading lobby group is downbeat on hiring and digital services prospects.
"The current outlook is cautious optimism. There is still some turbulence and it is not clear how some of the known uncertainties will play out, however fiscal 2019 is likely to be a better year, based on our current assessment," Nasscom president R Chandrashekhar said.
India's $154-billion information technology (IT) sector is weathering a broader slowdown in technology spending amidst looming fears over work visa rules in the U.S.
While the global IT spending is projected to grow at 4.5 percent this year, uncertainty looms as organisations consider the potential impacts of Brexit, currency fluctuations and a possible global recession, according to research firm Gartner.
The revenue forecast by Nasscom for 2019 is a marginal improvement from 7-8 percent growth expected for fiscal 2018.
On the hiring side, Nasscom expects the IT industry to create one lakh jobs in the coming year 2019, which is similar to previous year.
The industry is excited about artificial intelligence (AI) and its growing influence on India's technology space but finding fresh talent to work on AI-driven solutions could be a key constraint, according to industry experts.
"There is limited talent available in this space and to me that's the No.1 challenge today, across the industry," Vivek Agarwal, global head of enterprise verticals at Tech Mahindra told Reuters.
Another area of concern is the spending in digital services space.
Naascom expects spends on digital services to grow 1.5-2 times, which would result in 18 percent growth for fiscal 2019. That is significantly lower than the 30 percent growth in digital services this year.
Globally, 60-70 percent business comes from traditional services, which includes infrastructure and software maintenance while digital accounts for the remaining.
Inorder to meet Nasscom projections, traditional services need to grow at least 6 percent, which looks unlikely considering top software companies such as Tata Consultancy Services and Wipro have been reporting more or less flat revenues for their traditional services segment in recent quarters.