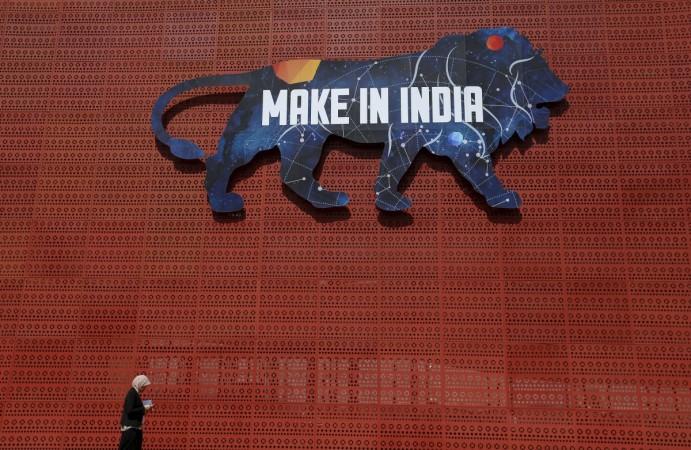 India's manufacturing sector lost 87,000 jobs during the April-June quarter of the current fiscal, Labour Ministry survey showed on Tuesday, signaling that 'Make in India' remains a distant dream.
"In manufacturing sector, the composition of total estimated change in employment of (-) 87,000 by gender shows a (-) 65,000 change in male workers and (-) 22,000 change in female workers," according to the sixth round of quarterly employment survey.
The overall employment in the eight selected sectors - manufacturing, construction, trade, transport, accommodation and restaurant, IT/BPO, education and health - increased by 64,000 during the quarter.
Except the education and health sectors, which added 1.3 lakh jobs in April-June 2017, the other six sectors saw a net loss of 66,000 jobs, the survey showed.
The data offers a somber picture of the Indian manufacturing sector at a time when the government is trying hard to push for better productivity and quality infrastructure at home.
Prime Minister Narendra Modi's 'Make in India' programme launched in September 2014 aims to make India a global hub for manufacturing, research and innovation and integral part of the global supply chain.
The primary goal of the programme is encouraging multinational and domestic companies to make their products in India.
But unless there's a revival in the capital expenditure cycle, manufacturing sector growth seems unlikely, according to Manishi Raychaudhuri, BNP Paribas's Asia-Pacific head of equity research.
Currently the capex cycle in India is being supported only by government-sponsored infrastructure projects, while private capex continues to be tepid, owing largely to low capacity utilization prevailing across most industries, reckons Raychaudhuri.
Raychaudhuri expects private capex to decline over 2018 and 2019.
"We are operating in an environment of 72 to 73 percent capacity utilization. Unless this rises to 80 to 85 percent, corporates will not be keen to bring in new capacity, Raychaudhuri told Forbes India in an interview on Monday.
Apart from the manufacturing sector, the transport sector also recorded a decline in employment with loss of 3,000 jobs during April-June period.
Construction sector recorded an increase in employment of 10,000 workers during April-June over the previous quarter, while the trade and restaurant sectors showed an increase in employment of 7,000 and 5,000 workers, respectively.