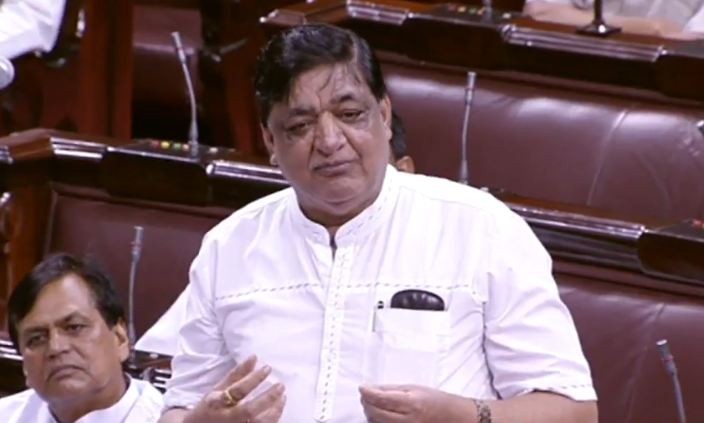 Naresh Agarwal's jibe at actress-turned-politician Jaya Bachchan has not gone well with BJP leader Sushma Swaraj, who welcomed him to her party but distanced herself from his comments.
Naresh Agarwal joined the BJP on Monday after Samajwadi Party favored Jaya Bachchan over him for the Rajya Sabha nomination. The upset politician, who is known for his controversial remarks in the past, went on to make a derogatory comment about the wife of actor Amitabh Bachchan. He said that the SP has equated his status with women who dance and work in films.
Naresh Agarwal said in Hindi, "Aur filmon mein kaam karnewali se meri haisiyat kar di gayi. Ye filmon mein dance karte, apna role karte, unke naam par hamara ticket kata gaya, mein ne isko bahut uchit nahin samjha. Kisi ne bhi isko uchit nahin samjha."
(My status has been equated with women who work in films. For somebody who used to dance in films, act in films, I was denied a (Rajya Sabha) ticket. I did not find it appropriate. Nobody found it appropriate)
Senior BJP leader Sushma Swaraj took to Twitter to welcome Naresh Agarwal on board, but she expressed her displeasure over his controversial remarks against Jaya Bachchan. She tweeted, ''Shri Naresh Agarwal has joined Bhartiya Janata Party. He is welcome. However, his comments regarding Jaya Bachhan ji are improper and unacceptable.''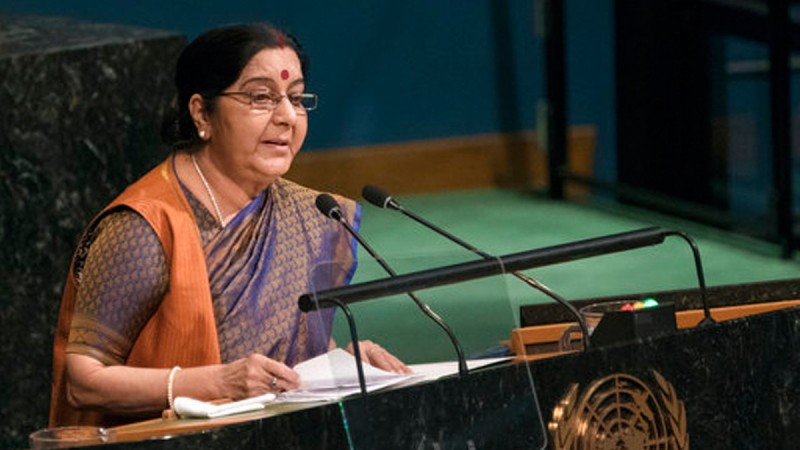 Naresh Agarwal has a history of making several controversial and insulting comments about Hindus. He had linked the names of Hindu gods with alcohol. The politician had even called former Indian Naval officer Kulbhushan Jadhav a terrorist. In fact, Sushma Swaraj had criticized him on Twitter on some occasions.
Sushma Swaraj's comments won praises from NDTV Executive Editor Nidhi Razdan, who tweeted, "Hats off to @SushmaSwaraj for ticking off Naresh Agarwal and his crude comments." However, she has received more flak than praise.
Pratik Sinha @free_thinker
Dear @sambitswaraj, you deleted the tweet on the left after #NareshAgarwal joined BJP and understandably so. There are four more tweets by you which show your newly minted leader in poor light. You might want to delete them as well.
Sonam Mahajan @AsYouNotWish
When Naresh Agarwal's comments are unacceptable, why is he welcome? Please don't play the Israel-Palestine game with the domestic politics just for the power equations. Deeply disappointed.
Shivam Vij @DilliDurAst
Why did BJP deploy Piyush Goyal to welcome Naresh Agarwal to the party? Why did BJP welcome Naresh Agarwal to the party at all? What does he bring to the table? In one word, baniya. BJP's been trying to stop baniyas from leaving the fold since demonetisation.
Sadhavi Khosla @sadhavi
Ma'am, what about #NareshAgarwal 's insult of Lord Ram and all our Hindu Gods? Is that acceptable to the BJP? @SushmaSwaraj
Indrani @pandey_indrani
No ma'am dis is not gud not expected u all are respected but #NareshAgarwal Is not his comment on Our God we hindu's can't forget dat.. Don't welcome him just throughout him.. Do u all going to welcome #DaudInbrahim Too for satta. Disappointing he must b thrown out immediately