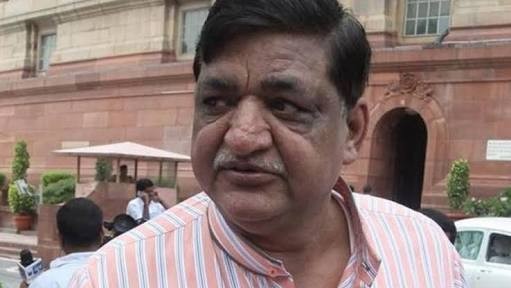 The Triple Talaq Bill discussions at the Rajya Sabha saw Samajwadi Party (SP) leader Naresh Agarwal making a remark against Muslim women that has since drawn flak from several quarters.
The Rajya Sabha member claimed women activists who have come to Parliament are not Muslims and are present at the Rajya Sabha to just "show off".
Naresh Agarwal was also earlier in headlines for his misogynistic remarks in 2013, when he had said girls should "pay attention to their clothes."
Sad that we have such guys who proclaim to be leaders for the deprived sections of society.

— vibgyorss (@vibgyor_PK) January 3, 2018
This Naresh Agarwal is a dumb looking person, will some one really see his educational qualificartion. Total dumb. Unfortunately V have these type of ministers, rulling this country.

— C.R.Writer (@crriter) January 3, 2018
This is a developing story.