Indian Prime Minister Narendra Modi is one of the world leaders with the highest number of followers on Twitter. While he holds the record of the most followed Indian on Twitter, a study has revealed that Modi also holds the record of having the highest number of fake followers on the micro-blogging site.
A research on top world leaders and their fake followers on Twitter concluded that 60 percent of Modi's followers on the site are fake, or bot followers as it is called. In fact, the Indian PM is on top of the list, followed by Pope Francis who has 59 percent fake followers, according to a report by Twiplomacy.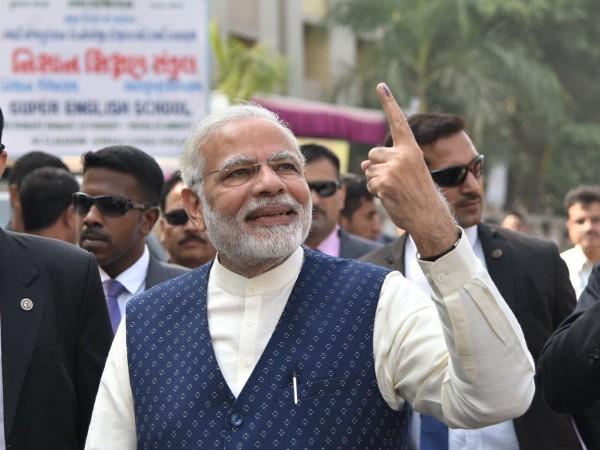 Others to follow in the list are Mexican President Pena Nieto and US President Donald Trump with 47 percent and 37 percent fake followers respectively.
Modi currently has over 41 million followers on Twitter, and if the study result is true, he has around 24 crore fake or bot followers on Twitter. On the other side, Pope Francis has 17.1 million followers and Trump has 48.9 million followers on Twitter.
According to Twiplomacy, the figures are determined by Twitter Audit algorithm, taking factors like the number of tweets, date of the last tweet, and the ratio of followers of friends into consideration.
This data of Modi having the highest number of fake followers on Twitter among some of the top world leaders has left many shocked and amused. People have been talking about it and sharing this data on social media, questioning the PM's authenticity.
While the opposition parties have found an obvious tool to attack the Bharatiya Janata Party leader, others are targeting the "bhakts". However, Modi supporters are defending the PM stressing on the fact that he and his party have been winning elections still, which proves his authenticity.
Check out some of the reactions to Modi having the maximum number of fake followers on Twitter:
Well.... Wow. Modi ji is number one leader in the world, having more % of fake followers in Twitter. !!! https://t.co/0ju8XXsnYQ

— Tamil Nadu Congress Committee (@INCTamilNadu) March 13, 2018
Fake promises, fake vision & now revealed, 60% fake following too....not to miss, our PM is number one on that front, a first in India! https://t.co/hn7y646Neq

— Priyanka Chaturvedi (@priyankac19) March 13, 2018