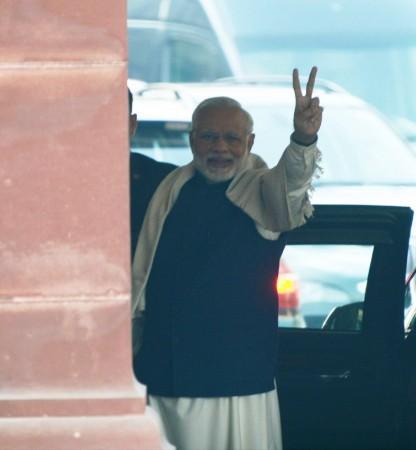 Prime Minister Narendra Modi could rule over country's 1.3 billion people until at least 2024 and possibly longer, according to a recent poll.
With no term limits and no obvious challenger, analysts say Modi could push on toward 2029, Bloomberg reported on March 16.
The opposition Congress Party is weak and lacks a charismatic leader, while regional rivals are vulnerable to Modi's Hindu nationalist Bharatiya Janata Party formidable election machine, the report said.
"Certainly, it seems like they will come back into power in 2019 given their success in state elections and massive popularity—and in 2024, that's also on the agenda," Reshmi Khurana, a Singapore-base managing director at the consultancy Kroll told Bloomberg. "The absence of a strong opposition makes that highly possible."
Indians' approval of Modi and their satisfaction with both the country's direction and the state of its economy have grown in recent years and that's likely to play in favour of 67-year old Modi in next year's general elections.
"Nearly nine-in-ten Indians hold a favorable opinion of Modi" compared with their view of him in 2015, a Pew Research Survey released last year noted.
Even though elections are still about a year away, markets seem to have already priced in a second term for the Modi-led government.
UBS Securities India says the optimism about the government's economic agenda has helped investors brush off weak earnings. And the expensive equity valuations underpin the market's hopes for Modi returning with a single-party majority, according to a note dated February 23.
Before the national elections, crucial states including Karnataka, Rajasthan and Madhya Pradesh will go to the polls.
According to UBS, investors should track potential alliances among opposition parties and results as a key pointer for market sentiment.