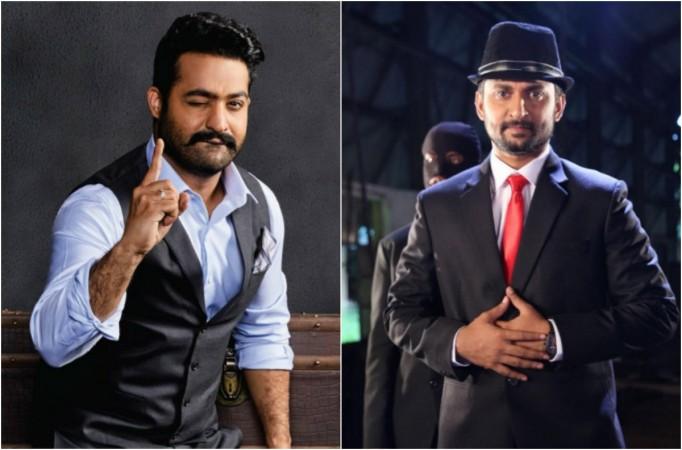 Actor Junior NTR has said that Nani is a great actor and he is doing a good job as the host of Bigg Boss Telugu 2. His statement is expected to shut down the naysayers of the natural star.
Jr NTR hosted the first season of Bigg Boss Telugu, which has been big hit reality show. Soon after the first season ended, the makers of the show announced that they would come back with the second season and the young tiger would be the host of this season. But unfortunately, he could not make it to the show, as he is busy with two big-ticket projects directed by Trivikram Srinivas and SS Rajamouli.
Jr NTR fans were quite upset with his absence on Bigg Boss Telugu 2. Ever since the second season went on air, a lot of comparisons have been made between Nani and NTR as reality show hosts. Fans of young tiger have been criticizing Nani's performance in each of his episodes, while the latter's fans enjoyed and praised his hosting.
Jr NTR was addressing the media at the Celekt Mobile launch when he was asked about Nani's capabilities as a show host. The actor said:
I'm sure he's doing a great job. He is definitely a great actor," adding, "Bigg Boss is a fantastic platform, which is very successful. It is reality show which will never die. Whoever hosts the show will do a great job."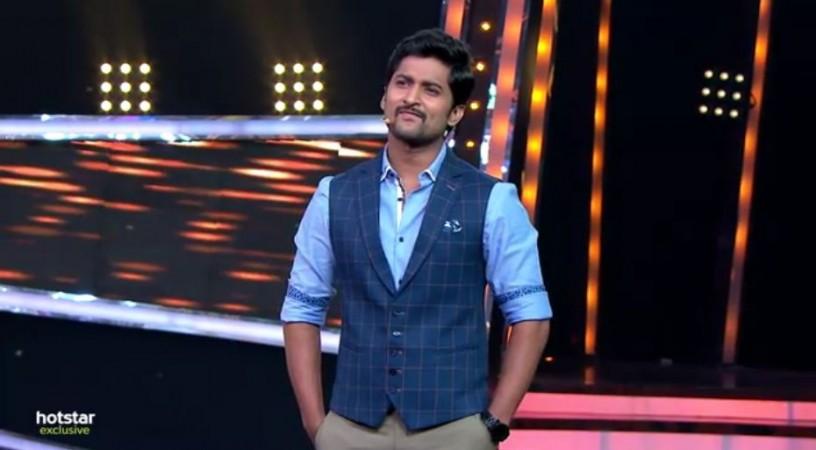 Jr NTR is a great father and he often finds time to spend with his son Abhay Ram. Once in a while, he shares his photos on Twitter and Instagram. When asked if his son uses any phone and what kind of phone he would like to gift him, Jr NTR replied, "Abhay is already using my iPhone, his mother and grandmother's iPhones. I don't want to gift a phone to my son."
The actor added, "I just want to keep him away from it at least for a while. There is no specific reason for it. But there is some much to explore rather than sitting down and stuck to your phone. Kids don't want to go through experience that we have now. Let them be a little more creative rather than having IPads and iPhones. It is better should go ahead and explore the world the way we did when we were kids. [sic]"