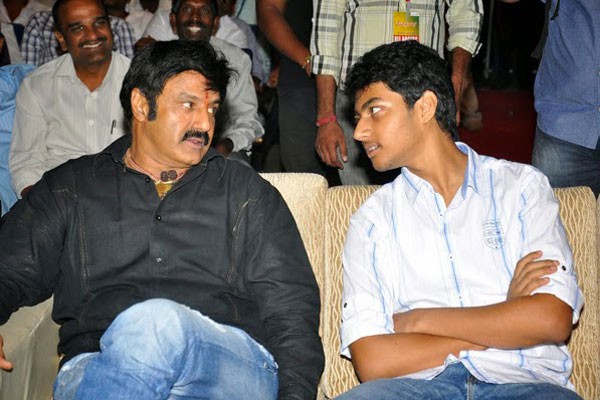 Nandamuri Balakrishna is apparently waiting for a good time to launch his son Nandamuri Mokshagna. Though the talks regarding Mokshagna's launch have been there for quite a long time, it appears like things are being planned for the execution soon.
It is a known fact that director Puri Jagannadh has given some huge hits to the actors of the Telugu film industry. Actors Ram Charan, Puneet Rajkumar, Akash Puri and Ishan were also launched under Puri's direction.
Balakrishna also shares a very good rapport with Puri Jagannadh since their combo movie Paisa Vasool. So, it appears like Balakrishna's friendship with Puri Jagannadh is what has worked for the debut of Mokshagna. Some of the industry people aren't quite happy as the latest movies of Puri (Paisa Vasool and Mehbooba) were debacles at the box-office.
There are many actresses who got a decent launch in the movie under Puri Jagannadh's direction. So, it seems like Balakrishna has plans to make Puri Jagannadh launch his son Mokshagna as a hero in the Telugu movie industry. The sources believe that the story and other pre-planning is being carried out until the official news comes out.
As Nandamuri fans are quite excited about Mokshagna's debut, Balakrishna seems to be taking a lot of care personally. There are also talks that Mokshagna would act under Singeetham Srinivasa Rao and Boyapati Srinu soon after the debut movie.
On the other hand, Nandamuri Mokshagna is being trained to enter into the movie industry. Sources report that Mokshagna is working on his physique and looks. Well, the anticipation continues until something official comes out.
Currently, Balakrishna is busy shooting for NTR's biopic directed by Krishsh.