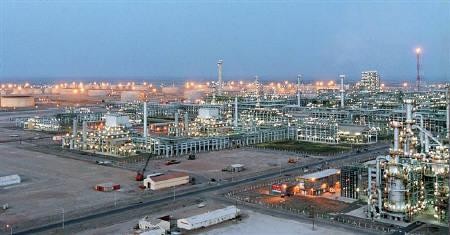 A mysterious celestial object was reportedly spotted hovering above the world's largest oil refinery in Jamnagar, Gujarat, stirring rumours that it was an unidentified flying object (UFO).
According to reports, a red lighted object was found hovering in the sky on Jan 24. Although the sighting was unusual, it did not trigger much anxiety until the same object was spotted circling around the same area three days after the first sighting. The reappearance of the object left people and authorities little worried.
The sighting of the object has been reported to the government as there was a report earlier that oil refineries including the one in Jamnagar are under threat from Lashkar-e-Toiba.
"On 24 January 2013 around 8.30 pm, one unidentified bright object, perceived to be of the size of a volleyball, was seen hovering over the refinery. It was seen to circle four times before disappearing," RIL executive director P M S Prasad wrote to Petroleum Minister M Veerappa Moily, reported The Indian Express.
"It could have been treated as a one-off occurrence, however the morning of 27 January again witnessed the same phenomenon between 6.30 and 7.00 am. Process cameras installed in the refinery caught some images."
The refinery has managed to capture the images of the object in the second time. Prasad has also asked Moily to take this matter further to the defense and home ministries. He wrote, "Local forces and capabilities are ill-equipped to deal with high-technology air-borne assaults, should anyone try and attempt them."
According to the police, a complaint has been filed and the security officials are on high alert. "Immediately after a complaint was lodged by the refinery at Meghpar police station, army and air force officials visited the spot along with us. There are various theories going the rounds, but we are on high alert. There were even reports of finding some unidentified particles and batteries near a cement factory, 150-km away from here," The Business Standard quoted a police officer as saying.
The photos and footage have been sent to the forensic science laboratory (FSL) for further observation. Security has been beefed up at the refinery and nearby places after the sighting was reported.