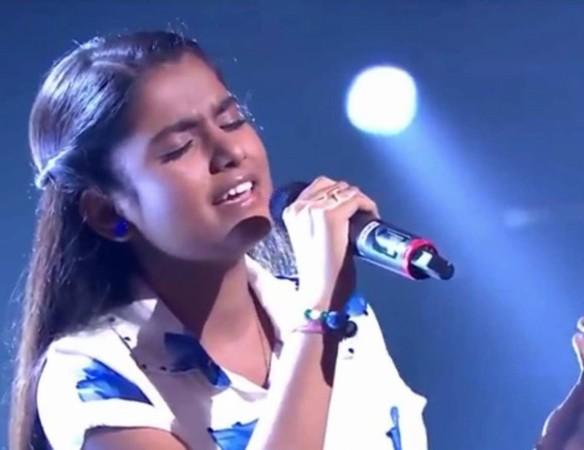 A group of 46 Muslim clerics from Assam have issued a fatwa against 16-year-old reality singing star Nahid Afrin warning her against performing at an event scheduled to be held on March 25. They claim that it is against the Sharia Law.
Muslim clerics issue fatwa against 16-year-old Indian Idol runner-up Nahid Afrin; song against ISIS triggered action?
Police are investigating whether the fatwa may have come because Nahid performed a song condemning the Islamic State group — also known as Islamic State of Iraq and Syria (ISIS) or the Islamic State of Iraq and the Levant (ISIL).
The fatwa, which was printed on leaflets and distributed in Assam, said that Nahid's scheduled performance at Udali Sonai Bibi College at Lanka in Assam's Hojai district on March 25 is against Sharia. It reads: "If anti-Sharia acts like musical nights are held on grounds surrounded by masjids [mosques], idgahs, madrassas and graveyards, our future generations will attract the wrath of Allah."
On being asked, Afrin said, "My singing is a gift of God. I believe it must be properly utilised. Not doing so is ignoring God. I was shocked and broken from inside at first, but many Muslim singers gave me inspiration and courage to not quit music. I will never do it."
Here are the other cases:
· Fatwa against Narendra Modi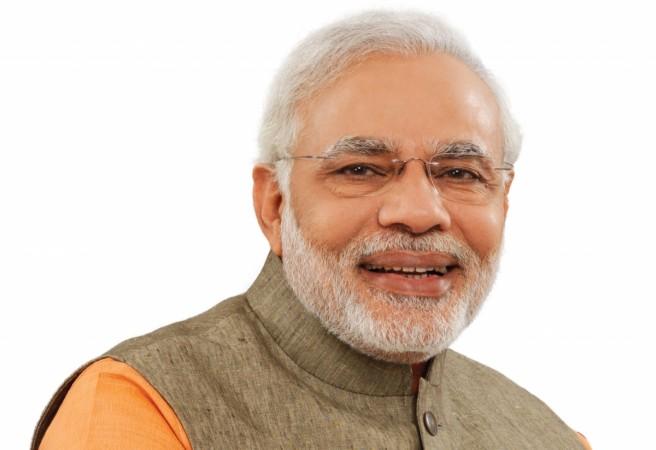 On January 7, a Muslim cleric issued a fatwa against Prime Minister Narendra Modi and offered a reward of Rs 25 lakh to anyone who will "cut off PM Narendra Modi's beard, shave his head and smear him with black ink." The Shahi Imam of Tipu Sultan Mosque, Maulana Nurur Rehman Barkati, issued the fatwa against the backdrop of the Central government's decision to demonetise Rs 500 and Rs 1,000 notes.
On being asked why he emphasised on PM Modi's beard, Barkati said, "People who keep beard are mostly religious like maulanas, sadhus, sufis, sikh gurus. But Modi keeping beard is bhondami (bluffing)." He went on to term PM Modi as "communal," while positing West Bengal Chief Minister Mamata Banerjee as the figure of "communal harmony."
· Fatwa against AR Rahman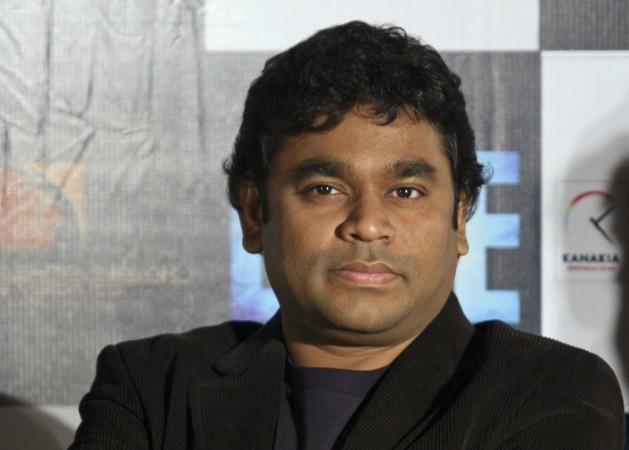 Raising objections over Iranian film Muhammad: Messenger of God, a Mumbai-based Sunni Muslim group had issued a fatwa against celebrated Iranian filmmaker Majid Majidi and music composer AR Rahman.
"We are against the title. People may use it in a bad manner if they don't like the film, which will mean an insult to the Prophet. The actors have charged money to act in the film and they may have dubious character in real life. How can we Muslims allow such things to happen?" said Saeed Noorie, chief of Raza Academy.
Saeed Noorie had also said that Raza Academy members will meet Union Home Minister Rajnath Singh and External Affairs Minister Sushma Swaraj to demand a ban on the film in India.
· Fatwa against teenage all-girl band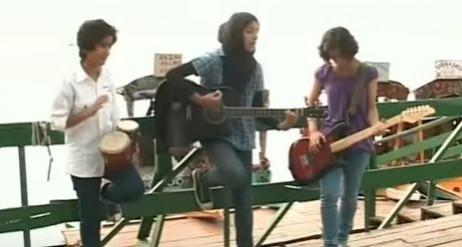 On February 3, 2013, a fatwa was issued by Jammu and Kashmir's top clergyman, Mufti Azam Mufti Bashiruddin, against the all-girl band of Srinagar on the grounds that music is not good for the society and their parents should teach them good values.
"The parents of the girls should try to correct erring teenage girls and teach them Islamic values instead of exhibiting them as source of entertainment for thousands of people. I will be forced to issue another fatwa if these girls and their parents do not take corrective measures to mend their ways," Mufti had said.
In fact, socio-religious group Jamaat-e-Islami joined Mufti and said that Sharia law strictly prohibits immodest activity, especially obscene dancing of women in the presence of men. Soon the three girls — vocalist-guitarist Noma Nazir, drummer Farah Deeba and guitarist Aneeka Khalid were forced to disband.
· Fatwa against Sania Mirza
According to the Hindustan Times, Haseeb-ul-hasan Siddiqui had said, "The dress she wears on the tennis courts leaves nothing to the imagination. She will undoubtedly be a corrupting influence."