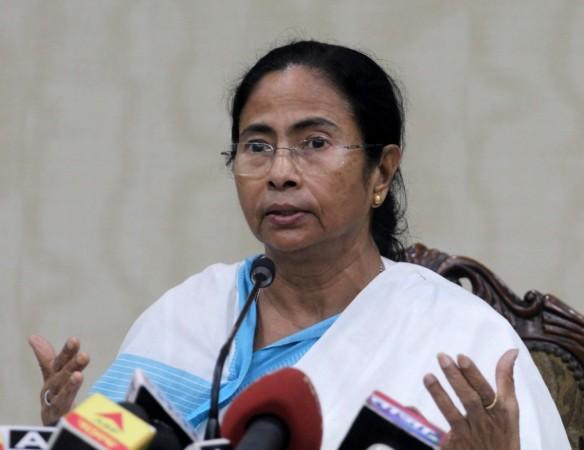 The West Bengal government seems to be entering into truly uncharted territories with its policies. While Syed Mohammad Nurur Rahman Barkati — the Shahi Imam of the Tipu Sultan Masjid of Kolkata who issued a fatwa against Prime Minister Narendra Modi — has now "excommunicated" Muslims working with the BJP and its parent organisation, the RSS, it has now emerged that textbooks of state-run schools are promoting the Islamised names for parents and members of the family, among other things.
Also read: Twitterati call for arrest of Kolkata Imam who threatened to behead Tarek Fatah after issuing fatwa on PM Modi
West Bengal Chief Minister and Trinamool Congress chief Mamata Banerjee has been slammed on a number of occasions for steps that have led to communalisation of the state. However, with Imam Barkati — who receives TMC patronage, as was evident from the press conference called by a TMC leader when he delivered the fatwa on PM Modi — and other steps, she is coming in for renewed criticism.
Barkati's latest edict
Imam Barkati's latest edict targets Muslims who work for the BJP and the RSS. He has said that such people — including Union Minister of State for Minority Affairs (Independent Charge) Shri Mukhtar Abbas Naqvi — are not Muslims, because they work for "communal forces."
Speaking on Friday at a gathering at the Tipu Sultan Masjid that was discussing communal and secular forces, he also "excommunicated" these people, besides specifically adding that Naqvi was "not a Muslim."
Changes in textbooks
What has really got people talking is how certain terms in school textbooks have been changed to reflect their Islamised versions, or modified in a manner that they do not appear Bengali. A prime example of the latter is in the Class VII physics text book, where the Bengali word for a rainbow has been inexplicably changed to a word that cannot be found in any Bengali dictionary!
The chapter on refraction of light should talk of the rainbow as Ramdhonu — a reference to how the rainbow looks arched like the bow of Lord Ram. Instead, it talks of Rongdhone — essentially a bow of colours, as Rong is colour in Bengali.
The weird change has led to memes on social media, where any Ram is replaced by Rong. One hilarious example is actor Arjun Rampal being called Arjun Rongpal! And even politician Ramvilas Paswan has been rechristened Rongvilas Paswan.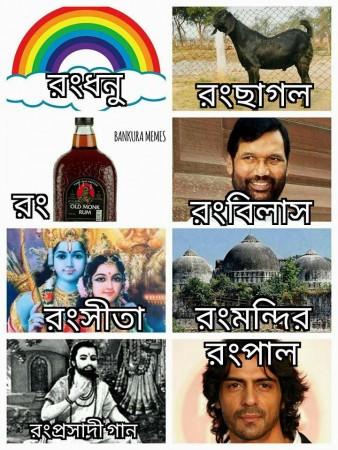 Another change is in the name for the colour blue, which has been mentioned as Asmani — the colour of the sky, with the word used for sky showing its roots — instead of the simple Neel.
What is also getting to Bengali-speaking populace is the degree of the changes in a Class III text book, where the names of parents and relatives have been changed from Ma, Baba, Da et al to Amma, Abba, Bhaiya, and others, respectively.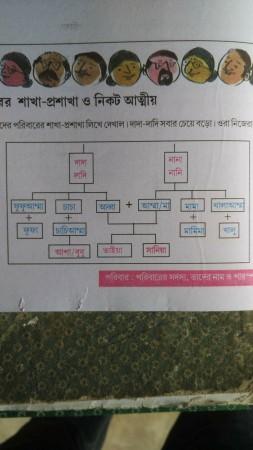 The reason the government and Mamata Banerjee are being blamed for this "Islamisation" is that these changes have come into effect on the recommendations of a panel of experts chosen by Banerjee herself in 2011 to suggest changes that would improve the standards of the West Bengal secondary and higher secondary education.