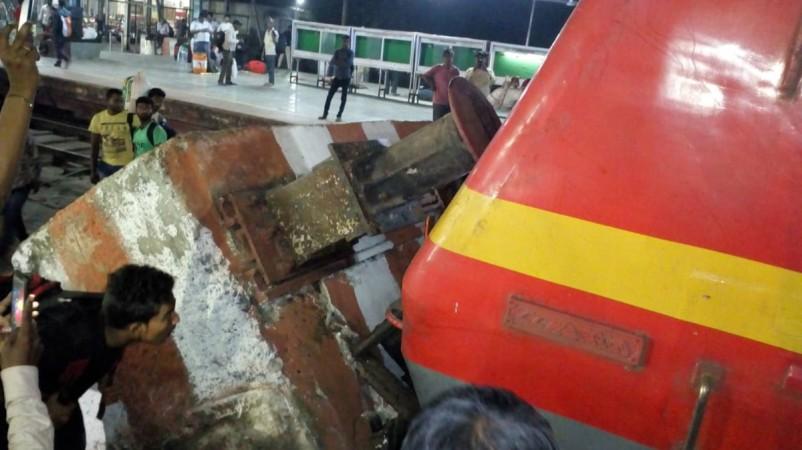 The engine of the Mumbai-bound Pawan Express hit the dead end of a platform at Lokmanya Tilak Terminus (LTT) railway station on Monday.
However, no one was injured in the incident, a Central Railway spokesperson said. "The train (11062) was coming from Muzaffarpur in Bihar and was ending its journey at its final destination Lokmanya Tilak Terminus when it could not stop and hit the dead end of the platform number 3."
"This incident neither caused any injury to any passenger nor caused any adverse impact on the movement of trains," he added.
The repair work of the partially damaged dead end of the platform will be initiated shortly. A departmental inquiry has also been instituted to ascertain the cause of the incident.
The Lokmanya Tilak Terminus railway station in suburban Kurla is one of the stations for long-distance trains in Mumbai.