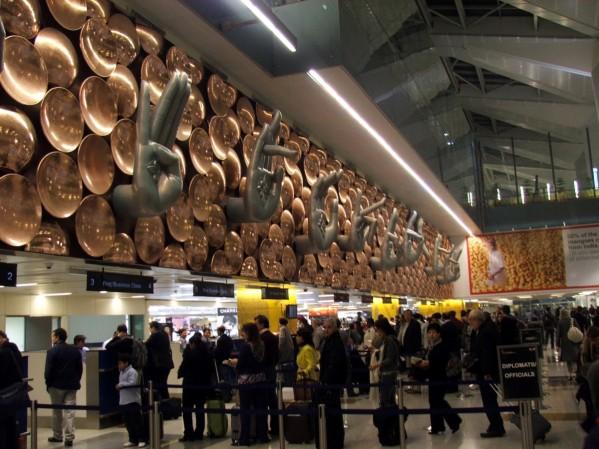 The Union aviation ministry has recommended that the compensation for flight delays and cancellation be increased to Rs 20,000. While this might be good news for flyers, who often complain about all the hassles they have to face when flights are rescheduled, delayed, and canceled, airlines are clearly not pleased with the idea.
The ministry will reportedly soon put up its proposal online and the move will be decided upon once it has gone through the suggestions of both the flyers and carriers.
However, domestic carriers have already made their displeasure evident and said that airfares in India are already one of the lowest globally and increasing the amount of delay/cancellation compensation is unfair as airlines will have to bear the brunt even when these issues are not always their fault.
Not just that airlines have also said that this enforcement will lead to a hike in air fares as they will be forced to "pass on the cost" to flyers, reported the Times of India. The Federation of Indian Airlines (FIA) has also written to the aviation ministry and said that the charges are unfair and a lot of times flight delays and cancellation are caused by factors that are beyond the carriers' control, such as bad weather, air traffic congestion and even unruly passengers.
"In our opinion the existing rules and compensation levels already safeguard passenger interests in a fair and adequate manner," TOI quoted the federation as saying in the letter.
New proposal vs existing compensation (all figures per passenger)
In case the new proposal of the Union aviation ministry is passed, here's what flyers will be entitled to in case of delays and cancellations.
Flyer to receive a full refund if the delay is over six hours. As per existing norms – free meals and refreshments for delays of over two hours.
If the delay is over six hours and the airline is flying after 12 am – free hotel accommodation for the passenger. Free hotel accommodation if the delay is for over 24 hours.
In case the flyer misses a connecting flight due to delay in the previous flight – a compensation of Rs 20,000.
Delay of one to two hours with the flight on the tarmac – hot snacks and beverages. Delay of over two hours with the flight on the tarmac – Passengers allowed to deplane. No existing norms for delays on the tarmac.
In case of loss of life or injury onboard – airline to pay an increased compensation. As per existing norms – Rs 1 crore on international flights and Rs 20 lakh on domestic flights.
In case of loss/delay/damage to luggage – liability to be hiked along with steep fares. As per existing regulations – penalty of Rs 1 lakh on international flights and Rs 20,000 on domestic flights.
In case the airline denies boarding to flyers – a minimum compensation of Rs 5,000.
International Business Times India has contacted a few airlines on the ministry's proposal and is awaiting a response.