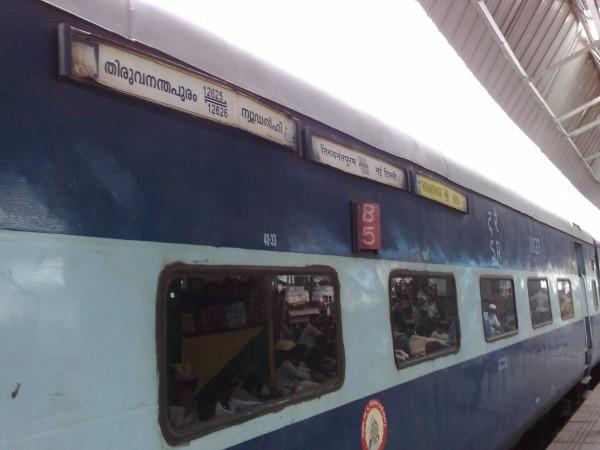 The Indian Railways is about to overhaul its schedule to run more than 500 long-distance trains much faster, reducing the travel time by around two hours in major routes. The new plan would see, for example, the Guwahati-Indore Special covering its 2,330-km journey 115 minutes earlier.
An Indian Railways official said on Friday, "The new timings will be updated in November timetable of the railways. This is part of an overhaul of the rail system of increasing the average speed of existing trains. Over 500 long-distance trains will receive a new time table according to which the travel time of these trains will be reduced up to two hours.
Earlier in October, following instructions from Railway Minister Piyush Goyal, the national carrier incorporated innovative timetable under which each railway division will have at least 2-4 hours for maintenance tasks.
Goyal's plans to transform Indian Railways majorly involve PM Narendra Modi's extensive projects like green corridors, speed trains and electrification. Also the railway minister is keen on eliminating the number of train derailments and accidents.
Some of the major trains to speed up according to the new railway timetable are Bhopal-Jodhpur Express which will reach 95 minutes early from its designated time, Guwahati-Indore Special will cover its 2,330-km journey 115 minutes early and the Ghazipur-Bandra Terminus Express will cover its 1,929 km journey 95 minutes early.
Goyal has a major objective of implementing the new changes without affecting the current rail fares while boosting the revenue.
A senior railway official in a statement to PTI said, "Our plan is to maximise the use of the existing rolling stock. It can be done in two ways – if we have a train that is waiting somewhere to return, we can use it during the lie over period."
"In the new timetable around 50 such trains which will be run like this. Fifty-one trains will immediately see reduced run time from one to three hours. This will go up to more than 500 trains," the official added.
The Indian Railways is conducting an internal audit in which over 40 trains including mail and express will have super-fast services.
Automatic signalling and the new Linke-Hofmann-Busch coaches along with track and infrastructure upgrade enhance the train speed to a 130 kmph, considerably reducing the travel time.