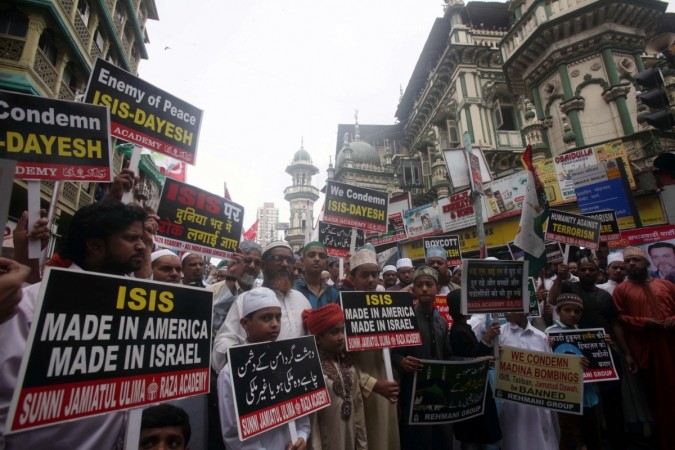 The Maharashtra anti-terrorism squad (ATS) has roped in a 20-year-old Kerala youth living in Mumbai to be the face of an awareness campaign against Islamic State group.
The 20-year-old youth was an engineering student from a Mumbai college and fell prey to the jihadi group's propaganda online. A group of people, including those close to him, had to counsel him to go back to college and realise the perils of joining a terrorist organisation.
"I was surfing on YouTube when I started getting pop-ups of videos showing atrocities on Muslims. I became curious and kept surfing for more. A week later, I began chatting with strangers who lured me into taking up the cause of ISIS," the man was quoted as saying by the Times of India.
The man stays in Mumbai with his uncle and is from an affluent Kerala family. He had grown disgruntled by the little attention paid to deaths of Muslims in Syria and Yemen as compared to other countries. He had even posted comments against world leaders who condemned the Paris attacks.
The ATS, through surveillance, found that he was in touch with Isis sympathisers. The investigating agency also found that he had fallen in love with a Canadian, who the ATS believes was an Isis sympathiser. The youth had agreed to go to Syria, where she would meet him.
"We also found out that he had begun growing a beard, wearing jeans above the ankle, visiting a mosque of a particular sect in south Mumbai. That's when we called in a maulana and made him understand the meaning of Islam," the ATS said.
It took three weeks and 18 people — eight police officers, two psychiatrists, his mother, a doctor, a maulana and five of his friends — to counsel him to return to his studies.
Apart from this youth, many Maharashtra and Kerala youths have reportedly left India to join Isis in Syria. The ATS is thus going to release a documentary like a public service announcement informing people about the pitfalls of joining the terror group, which is currently on the back foot in Syria.