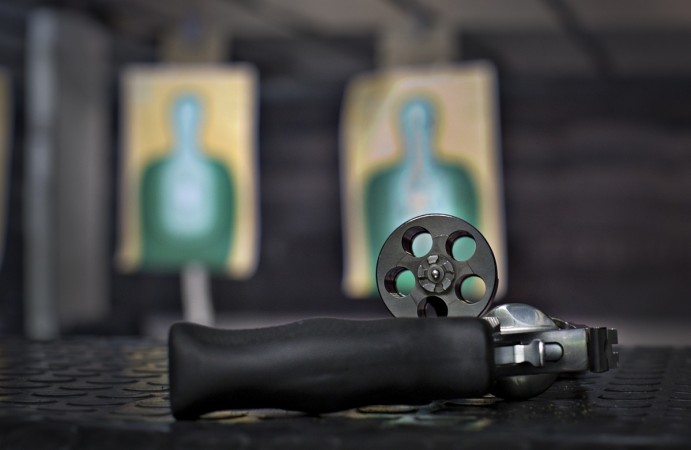 Two people were arrested on Monday for the murder of 61-year-old anti-encroachment RTI activist, Bhupendra Vira, who was shot dead in his home in Kalina, Santa Cruz East, Mumbai on Saturday. Apart from activists, Maharashtra has also been unsafe for rationalists like Narendra Dhabolkar, Govind Pansare.
The man was watching TV at home when he was shot in the temple. His wife, who was also at home, did not hear a gunshot. A neighbour had noticed blood in the bedroom and told the wife, who then found her husband in a pool of blood.
"The bullet shot exited the other side of the head and has been recovered by the police," a forensic expert said.
When taken to the hospital, he was declared dead on arrival. The man is survived by his wife, two sons and a daughter.
Vira had filed multiple RTI applications against buildings owned by a former corporator Razza Khan. Before the murder took place, the Lokayukta had ordered that four of Khan's properties would be demolished since they were illegally constructed. Several of his properties, including his office, has already been demolished due to Vira's RTIs.
Vira, who used to run a family-owned steel shop, turned an RTI activist in 2010.
"The dispute between Khan and Vira has been going on for five to six years. It is suspected that a gala (shop) belonging to Vira had been grabbed by Khan. Vira started filing complaints against the illegal structures of Khan which led to demolition of couple of structures including Khan's office," said a political leader requesting anonymity to the India Express.
Vira later filed complaints against illegal structures built almost 20 years ago by Khan.
"Following the complaints from Vira, the BMC had issued around 40 notices to 100 illegal structures which are mostly industrial galas (shops). Though these illegal structures are more than 20 years old, they have not been declared a slum and thus all structures are illegal," an official said.