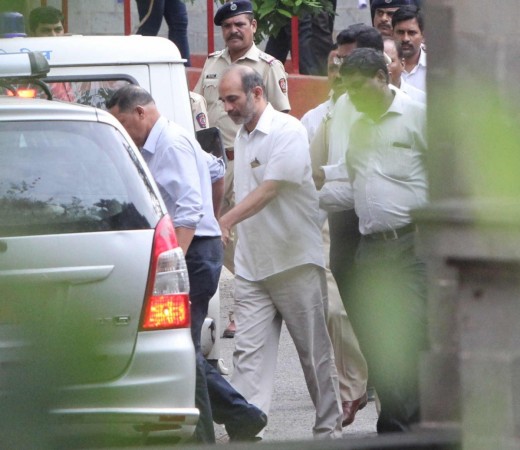 The killers of Narendra Dabholkar and CPI leader Govind Pansare had used same bike and weapon to murder the two rationalists, the Indian Express reported, citing the Central Bureau of Investigation (CBI). Dabholkar was murdered on Aug. 20, 2013, and Pansare on Feb. 20, 2015.
The CBI will on Thursday submit the details of its finding in the two cases to the Bombay High Court, the IE quoted its sources as saying. The ballistic report on the cartridges recovered from the site of the two murders showed the weapon used in the killing of both Dabholkar and Pansare were the same, sources told the daily.
According to the IE sources, the motorcycle used by the assailants was ridden to Pune from Panvel by Virendra Tawde on Jan. 22, 2013. Two assailants took the bike — a black-coloured Honda Splendor — to recce Dabholkar's residennce in Pune and later murder him. One of the assailants was identified as Sarang Akolkar.
The CBI had arretsed Tawde, a member of Hindu Janajagruti Samiti (HJS), on June 10 in connection with Dabholkar's murder.
The same bike was reportedly used again to recce Pansare's office in Kolhapur and murder him in February last year. The bike was taken to Kolhapur by Tawde who stayed at the residence of a Sanatan Sanstha's member. This house was close to Pansare's office.
The CBI has, however, not been able to find the bike yet. "While our probe has indicated that the same bike was used in the two murders, the accused never revealed what happened to the bike after it was used in the Pansare case. We suspect that the wanted accused may have disposed of the bike but we are still trying to recover it," a senior officer told the IE.
"With the Kolhapur police now taking Tawde's custody, we hope they probe him at length on this angle," the officer said.
Further investigation into the case reportedly revealed that the Sanatan Sanstha had several "anti-Hindu activists" on its hit-list. These details were revealed after the investigators analysed a hard disk they found at Sanatan Sanstha's Panvel office.
"The analysis of the hard disk reveals that they had a hit-list of anti-Hindu activists who they planned to eliminate. These personalities were discussed through codes and were referred as 'rakshash' (demons) by the members," another senior officer said.