Search engine giant, Google has launched an Indian market-specific, multi-purpose application called the Areo.
Currently, Google Areo offers food delivery and home services in Bengaluru and Mumbai regions. Going by the list of services (offered and coming), Google Areo is sure to find many takers in India, and also certainly ruffle the feathers of the domestic service apps-- Justdial and Zomato, as they offer similar services.
With Google having such high reputation, they have to come up with a new game plan or disappear in to the oblivion. Yes, Zomato and Justdial offers discount coupons for users availing their app service, but it won't be enough. They will now be forced to bring more lucrative offers similar in the lines of Reliance Jio's latest Dhan Dhana Dhan offer.
Also read: Reliance Jio to team up with Google for exclusive budget 4G-VoLTE smartphone; is this Android One 3.0?
Here's six salient features of Google Areo:
Users will be get access to numerous hotels/restaurants' menu and order food directly from Areo app (currently, Fresh Menu and Fassos)
Areo also offers filters to help user search by dish or restaurant and vegetarian or non-vegetarian options. Order what you need, faster.
Users get direct contact details of home service companies with offers such as electricians, carpentary, plumbers and on call beauty spa treatment (via Urban clap).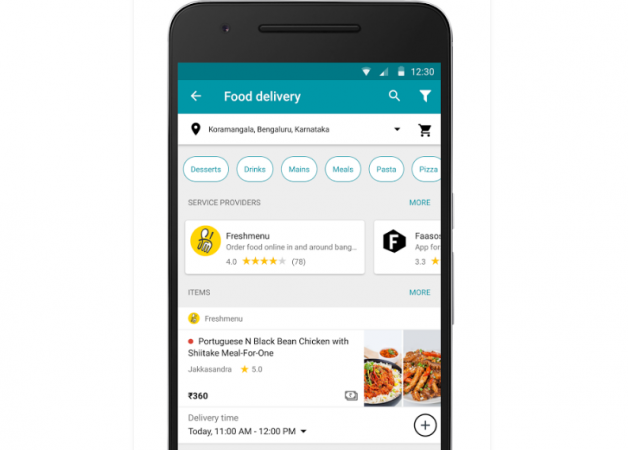 Once the service is availed, users can pay the amount in three modes: Pay by card, netbanking or cash on delivery
Areo app users can choose time and then schedule all their deliveries and services.
Users will also be able to see user-reviews on product quality and timeliness of service, to help make an informed decision.
In the Google Areo app, the company has promised to add fitness trainer, house painters, car wash (also mechanic) service, computer repair, laundry, legal assistance, legal help, packing & moving, shoe repair, even education-based web development tutorial and more in coming days.
Watch this space for latest update on Google Areo.