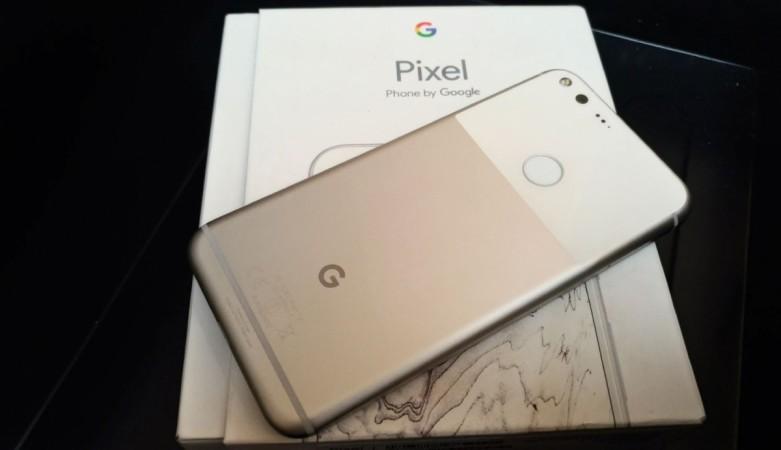 Google's Nexus device program was a huge hit among smartphone aficionados, who liked the pure Android experience over other phones with customised-UI. Having said that, the search engine didn't have full control over hardware development, marketing and sale of the Nexus series and that's probably why, Nexus series fell short of taking on Samsung and among other smartphone manufacturers.
Google, took a leaf out Apple's book to build its own Pixel phone series as it exercised full control from product development to software, promotion and sale.
Also read: Top 5 Android phone brands that raised their game in 2016
Pixel and Pixel XL boast of a powerful Qualcomm processor, latest Android software and top-of-the-line camera hardware. But, they are not the Pixel phone series' biggest asset. It's the 'Google Assistant', touted as the most intuitive voice-command feature seen in any phone, as it is powered by Google's advanced AI (Artificial Intelligence) algorithm (said to be more superior than Apple's Siri and Microsoft's Cortana) that make the phone stand out.
We recently got the opportunity to test Google's 5.5-inch Pixel XL and here's our take on it.
Google Pixel XL build-quality and display review: Meets flagship expectations (

4.5

)
Google Pixel XL comes with standard display specifications like we see in top-end rival phones. It features 5.5-inch QHD (2560x1440p) display. The colours come alive in Google Pixel XL.
With brightness control features, we were able to improve the viewing in direct sunlight. So, even if you take the phone outdoors, you can read messages with minimal strain on the eyes.
In terms of build quality, Google Pixel XL has got a good mix of glass and metal on the back. On the front, it is protected with Corning Gorilla Glass 4 series glass shield.
Only niggle is the use of glossy glass on the shell, as it causes dust accumulation. As the fingerprint sensor is placed right below camera, owners while trying to find the scanner, might leave sweaty finger smudges.
And also, the glass without proper protection will be more vulnerable to scratches than the metal.
We urge Google Pixel phone users to buy back-case and also use tempered glass cover for safety (despite Gorilla Glass protection) to save getting cracked if dropped from just 3 feet height face down.
Google Pixel XL Design Review: Unique, but not inspirational (

3.5

)
There is no doubt Google has succeeded in bringing a unique design language for the Pixel phones. The use of glass for the camera-module in the top-half of the phone and leaving the rest bare with metal, creates a dual-tone effect. But, we felt it was not visually appealing.
Other aspects such as curved corners and the chamfered frame around the edges resemble any other phone in the top-end category.
Having said that, the phone is pretty sleek and fits pretty easily in the hands and we appreciate Google for going for smooth camera module on the back with no awkward bumps, unlike rival iPhone 7 Plus.
Google Pixel XL Performance Review: Does everything a marquee phone should do (

4

)
Google Pixel XL comes with Qualcomm Snapdragon 821, which can clock a speed close to 2.15GHz and is supported by sumptuous 4GB RAM and 32GB/128GB internal storage.
With pure Android in the phone, we hardly faced lag in the Google Pixel XL. All the apps loaded quickly and also faced no trouble while switching between the apps.
Playing graphics-rich games on Google Pixel XL was really a treat. Its high-resolution display offers rich viewing experience and powerful hardware offer a lag-free playing experience.
During the performance testing on benchmarking apps, Google Pixel XL fared pretty well. It scored 1,605 and 4,023 points in terms of single-core and multi-core tests on Geekbench v4.0.3.
And, on AnTuTu, it scored an impressive 131,061 points.
Google Pixel XL mobile interface review: Pure Android experience with value-added Google Assistant feature (

5

)
Like the Nexus series, Google Pixel series run pure Android and is entitled to get all the software updates, be it incremental firmware updates, or security patches and even the upcoming 'O' series OS, as well.
Yes, the company is rolling out Google Assistant to all Android phones running Marshmallow (v6.0) and Nougat (v7.0) series OS, but it has to be noted that, there are some limitations, as all the devices does not possess required hardware to perform certain actions using the Google Assistant.
It also got a RenderScript score of 7,040 points on Geekbench apps, which means the performance of the device, can be improved over time.
[Note: RenderScript is a component of the Android operating system for mobile devices. It is an API for intensive computation using heterogeneous computing. It allows developers to increase the performance of their applications at the cost of writing a greater amount of more complex code.]
Google Pixel XL battery review: Good, but not great (

4.5

)
The Pixel XL comes with high capacity 3,450mAh battery, which the company claims that it keep the phone running for close to 552 hours under standby mode and up to 32 hours of talk-time.
However, during the test run, Google Pixel XL was able to stay awake for 14 hours. We tried Wi-Fi-based internet surfing, WhatsApp calling (video & voice). We later switched-off the Wi-Fi and turned on the internet data to perform aforementioned tests. Later, we also played a video game for 15 minutes and also did a photo session lasting half an hour, as well. It also comes with a fast charging cable that can power-up the phone from zero to 100 percent under two hours.
Google Pixel XL camera review: Best in the business (

5

)
Besides the Google Assistant, the Pixel XL's trump card is its camera. It boasts of a 12.3MP dual-pixel camera with f/2.0 aperture having1.55 μm large pixels. It also features fast auto-focus with Phase Detection Auto-Focus (PDAF) and Laser Detection Auto-Focus (LDAF). It is capable of taking 4K (30 fps) resolution video and slow-motion videos in HD 240 fps (8x) and Full HD 120 fps (4x) speed. It is aptly supported by CRI-90 dual-LED flash.
During tests, it took gorgeous photos, be it in bright light conditions or twilight or even in the dark. The pictures were of top-notch quality.
On front too, Google Pixel XL camera excels well and can a cover wide area for group selfie.
It houses a feature-rich 8MP camera with 1.4 µm pixels for clearer photos in low light, f/2.4 aperture and is capable of recording full HD video, and thus guarantees high resolution video chatting.
For those unaware, Google Pixel ( & Pixel XL) series is still ranked as the top-rated camera phone in the industry. Even the recently launched Huawei P10, which houses Leica's new-age camera hardware, is rated below the Pixel phone series.
As per DxOMark camera standards, the P10 was able to get 87 points, while the Google smartphone scored 89 points.
[Note: Apple iPhone 7 and the 7 Plus scored 84 and 86 points, respectively]
Google Pixel XL final verdict: A great start for a debut phone (

4.5

)
By taking complete control over phone development, Google has done a remarkable job in its first attempt with the Pixel phone series. Pixel XL impressed us in almost all department and we were particularly thrilled while testing the camera and the Google Assistant's capabilities. With more features expected to come to the phone in future, Google Pixel owners, can hold on to their phones for long and don't have to worry about the device getting out-dated with the launch of the new phone, for at least next couple of years.
With top-notch camera and game changing Google Assistant feature, the Pixel XL is unarguably the best Android phone to take on the Apple iPhone series.
Pros-
Impressive build quality
Excellent camera, if not the best
Google Assistant
Dependable internal hardware configuration (Snapdragon 821CPU+4GB)
Cons-
We were not that impressed with the Google Pixel's design language, but this particular view of ours on this aspect can be discarded, as the matter is subjective.