Asus released five Zenfone 3 series variants to cater different consumers and among them Zenfone 3 Ultra is clearly developed to attract niche people looking for mobile entertainment handset.
We had the privilege of using the Zenfone 3 Ultra for close to a month and ready with our verdict on Asus' flagship phablet.
Asus Zenfone 3 Ultra review: Design and display (4.5/5)-
Asus' Zenfone 3 series comes with five variants and among them, the Zenfone 3 Ultra, which features a towering 6.8-inch screen, blurs the line between a phone and tablet.
Physically, Zenfone 3 Ultra is very intimidating and it's really difficult to carry around be it by hand or in the pocket (front-and-back). And also, it's difficult to operate operations in one hand. It measures 186.4mm tall and 93.9mm wide.
Thankfully, Asus has done a commendable job by incorporating the software to shrink the size of the display with toggling options to move the miniaturised screen on any side of the display panel, so that left or right orientated users can operate with ease. And also, the volume rocker has been ergonomically placed on the back of the phone for easy access.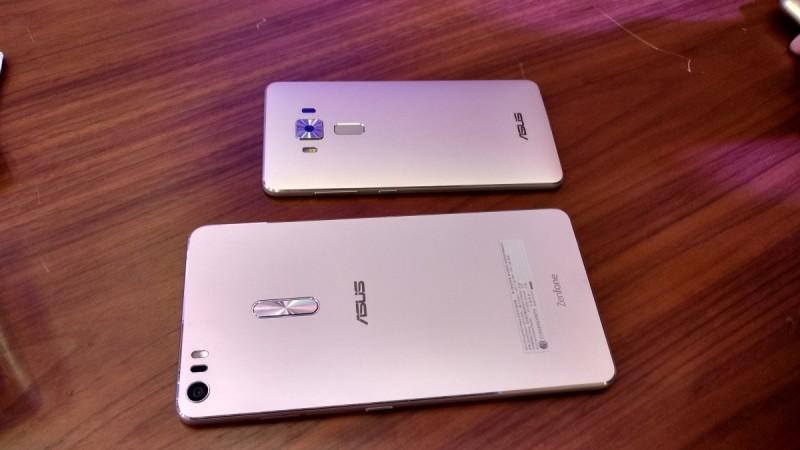 And also, Asus engineers' deserves a pat on the back for making the Zenfone 3 Ultra super slim. It measures just 6.8mm in thickness. This apparently helps users get a good grip to grasp the big-phone while taking photos or answering calls
As far as display quality is concerned, its full HD screen offers bright and sharp viewing experience, thanks to Asus proprietary 'Tru2Life+' video technology. It is said to provide high-end 4K UHD TV-grade image processor from PixelWorks.
Asus Zenfone 3 Ultra review: Audio (4/5)-
While the colour reproduction is commendable, Zenfone 3 Ultra's audio delivery system takes the multimedia viewing experience to another level. It boasts two powerful five-magnet stereo speakers along with an NXP smart amplifier that succeeds in delivering loud, clear, and a distortion-free high-definition sound.
Asus Zenfone 3 Ultra review: Camera (4/5)-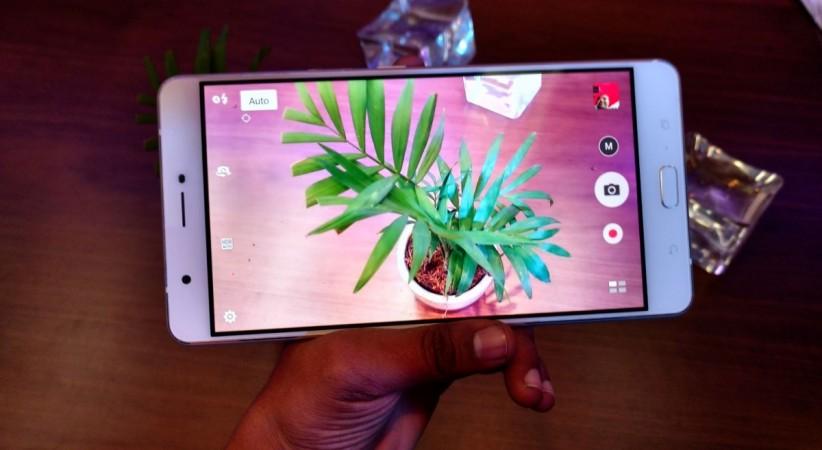 It boasts 23MP camera with Sony IMX318 lens sensor having ƒ/2.0 aperture, 6-element Largan lens, 0.03 second TriTech Autofocus (Contrast AF/ PDAF/ 2nd Gen Laser AF), 4-axis photo OIS (Optical Image Stabiliser), 3-axis video EIS (Electronic Image Stabilisation), Color correction sensor, 4K video recording ability, dual-tone LED flash.
Having such a top-notch camera, the Zenfone 3 Ultra camera delivers everything it promises to offer. We were especially impressed with macro-photography (close-up shots). It captures sharp images with natural colour of the subject.
The front-camera too succeeded in impressing us. Its 8MP snapper comes with 84-degree wide field of view feature, which helps in capturing wide-angle images. Even people with short hand will be able to snap large group with ease.
To further enrich the photography experience, Asus has incorporated proprietary PixelMaser 3.0 app, which offers a palate of mode ranging from super resolution (52MP) image capture option, HDR Pro, slow motion, time lapse, depth of field to manual.
To improve selfie experience, Asus has a dedicated beautification app, as well.
Asus Zenfone 3 Ultra review: Battery (4.5/5)-
Having incorporated a massive 6.8-inch full HD display for the Zenfone 3 Ultra, Asus has aptly integrated a 4,600mAh battery. During the trial-run, the Zenfone 3 Ultra was able to last two full days under mixed usage, which involved viewing YouTube videos (both on SIM & Wi-Fi), WhatsApp messaging (video-calling, audio-calling, texts, short clips and images), browsing, voice-calling and gaming for few minutes.
However, we also witnessed drastic draining of battery while playing graphics-rich video game (NFS: No Limits) and also while playing 4K videos from the internet. The phone lasted over 12 hours after extreme usage. That's more than enough, for people, who are travelling long road-trip via bus or a flight, if that matter.
Asus Zenfone 3 Ultra review: Performance (3.5/5)-
To be honest, we were a bit surprised, when Asus announced that Zenfone 3 Ultra, which cost Rs. 49,999 comes incorporated with Qualcomm Snapdragon 652 octa-core processor, which is used mainly in phones priced under Rs. 20,000. It scored 79,438 point on AnTuTu 3D benchmark app. And on, Geekbench v4.0, it was able to get 1440 and 3024 points in terms of single-core and multi-core tests.
Thankfully, Asus has incorporated sumptuous 4GB RAM, which to an extend offsets the under-powered Snapdragon 652 CPU to perform optimally, be it loading an app and also switching between multiple apps.
However, when playing graphics intense game, it shows signs of lagging, when the gaming session is extended beyond half an hour.
The good thing, we noticed that the temperature of the phone, having a metal-based back, to our surprise, remained cool despite playing video games for long hours.
Another qualm we found was that the Android Marshmallow-powered Zenfone 3 Ultra is jam packed with unnecessary apps, which we will never use. We believe Asus is working on Android Nougat for the Zenfone 3 Ultra; it would be great, if they add options to un-install or just eliminate all pre-installed third-party apps from the phone.
Having said that, Asus has done a commendable job in the Zenfone 3 Ultra by integrating Mobile Manager and Power and Boost applications, which helps in extending the battery life and also improves the performance of the phone, despite having so many applications in the phone.
Asus Zenfone 3 Ultra review: Verdict (4.1/5)-
Pros:
Ergonomic design language
Praise worthy build quality
Good camera
Long lasting battery life
Cons:
Qualcomm Snapdragon 652 octa-core is sub-par for a phone, which costs a rupee shy of Rs. 50,000.
The use of mid-range Qualcomm Snapdragon 652 octa-core processor is quite baffling for a phone costing Rs. 49,999. Having said that, Zenfone 3 Ultra, does not disappoint in terms of its main objective of delivering enriching viewing experience and that too for several hours. It's sturdy build quality and the thoughtful creative ergonomic design is also praise worthy.
If you are a person, who travels a lot and aching for a good companion handset to kill time and with the availability online content streaming service like Netflix and Amazon Prime Video, Asus Zenfone 3 Ultra will definitely serve you well.