Xiaomi made a remarkable entry to Indian market with its Mi 3 series and achieved further success with its budget Redmi series phones. But, it witnessed dull business in the second half of 2015 and just when critics and fans were about to lose interest in the Chinese brand, Xiaomi made a terrific comeback with the Redmi Note 3 series in early 2016. It had all the right ingredients for an ideal smartphone, if not more, and yet it costed less than Rs. 13,000, while the rival brands with similar hardware were priced north of Rs. 20,000.This is exactly why it succeeded to charm the salaried class.
The Redmi Note 3 broke almost all online sales records last year while achieving the feat of being the fastest phone to breach 3.6 million units sale within two quarters in the process. It also helped the company generate $1 billion in revenue in a single year and breach top 5 smartphone vendors chart for the first time since its entry to India in 2014.
Also read: Redmi Note 4 flash sale to go live on Flipkart and Xiaomi India e-store; tips and tricks to make successful purchase
Having conquered so many feats with Redmi Note 3, Xiaomi had a huge responsibility for making its successor Redmi Note 4 a similar success.
Can Xiaomi Redmi Note 4 impress consumers?
We had been offered to test the Redmi Note 4's top variant with 4GBRAM+64GB configuration for three weeks and here's our take on the Redmi Note 3 successor.
Design and build quality: 5
Though the Redmi Note 4 features almost same dimensions as the Redmi Note 3 series, the design language is completely different.
Even though, it takes inspiration from Mi Max, the small stature makes the Redmi Note 4 visually appealing and ergonomic as well. It's got a smooth metallic body made of high grade aluminium on the back, which tapers at the edge and endowed with precision crafted chamfered metal frame. The feel is unparellel to any other mid-range phone in the market. It fits perfectly in your hand and the build quality supreme.
Another major (welcome) improvement, which impressed us was the re-positioning of the speaker to the bottom. In the previous iteration, the speaker was placed on the rear, a design flaw, which distorted the sound distribution from the phone, when kept with rear facing a flat base.
Now, with change in position of speakers, the sound transmission is clear and sharp, no matter how the phone is kept on the table.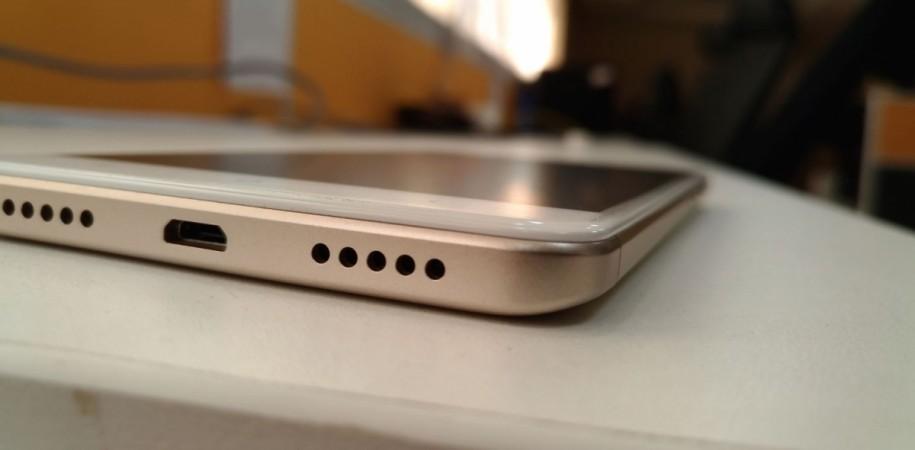 Display: 4.5
On the front, Xiaomi Redmi Note 4 sports a 5.5-inch full HD display, same as its predecessor. But, the new phone comes with an additional layer of 2.5D Gorilla Glass shield, which not only protects the screen from breaking during accidental drops, but also adds value in terms of exterior looks.
As far as screen is concerned, Redmi Note 4's LCD display is of top-notch quality. Watching high resolution videos is a delightful experience. We didn't find any issue reading texts messages while exposed to sun's light.
Performance: 4.5
Xiaomi Redmi Note 4 houses 64-bit class 2.0GHz Qualcomm Snapdragon 625 octa-core (8x ARM Cortex A53) CPU backed by Adreno 506 GPU.
Some might think the Redmi Note 4's 625 series CPU is sub-par compared to 650 series in Redmi Note 3. Well, blame has to go to Qualcomm for this confusing methodology used in numbering the Snapdragon CPUs.
For those unaware, Snapdragon 625 is much superior compared to Snapdragon 650, as the former is based on a 14nm (nano-meter) class FinFET architecture, while the latter is based on a 28nm class architecture.
The 625 series is faster (8 ×2Ghz Cortex A5 cores) and consumes less power than the 650 series (2 × 1.8Ghz Cortex A72 core + 4 × 1.2Ghz Cortex A57 core).
Statistics apart, Xiaomi Redmi Note 4 worked pretty fast in terms of practical usage such as app loading.
It also fared well while playing video games and showed low-levels (manageable) of heating during extended sessions. It scored 60,369 points on AnTuTu benchmarking app and also managed to get 809 and 2726 points on Geekbench v4.0's single-core and multi-core tests, respectively. That's pretty good for a mid-range phone.
Battery: 4.5
Xiaomi Redmi Note 4 houses 4,100mAh battery, just 50mAh more than Redmi Note 3. Having said that, the new phone outperforms its predecessor by leaps, thanks to its Snapdragon 625 processor.
During the tests which included web browsing, playing games & YouTube videos (only small duration), WhatsApp messaging (including images), and answering/calling, our Redmi Note 4 review unit was able to last two full days. If used smartly, it can survive for an additional half day.
Camera: 4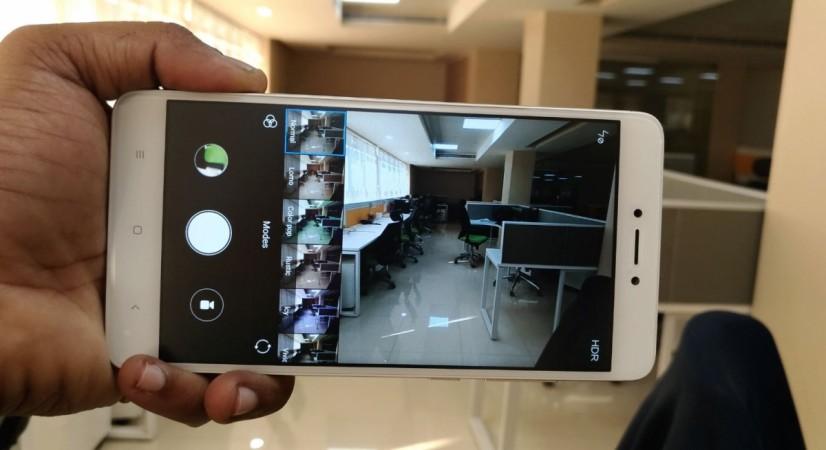 The Redmi Note 4 houses a 13MP camera with BSI CMOS sensor, f/2.0 aperture, PDAF (Phase Detection Auto Focus) and dual-tone LED flash.
Though the Redmi Note 4's camera specifications suggest it is inferior compared to its predecessor in terms of megapixel counts, the former is actually better than the latter. It is actually a myth that higher the pixel count, the better the image quality, whereas it's the size of lens and type of sensor of the camera that truly determines the quality of the pictures.
So you might ask us how good the Redmi Note 4 fared in the camera test.
The Redmi Note 4 camera gave good results during the bright light conditions, but when the light began to fade, images began to lose sharpness and during the night, the quality further deteriorated.
Having said that, it performed well for a phone priced under Rs. 13,000.
As far as the front camera is concerned, it managed to impress us, thanks to new beautify app with smart and pro mode.
Final verdict: 4.5
Xiaomi Redmi Note 4 is a refined version of it predecessor; The company has done a comendable job in terms of creating visually appealing design language and sturdier body. In a nutshell, if we were to call the Redmi Note 3, a genious, the Redmi Note 4 is a prodigy.
Further, it is being offered with 4GB+64GB inbuilt storage (expandable up to 128GB) configuration for just Rs.12,999. No other phone in the market offer this kind of specification set and we have no doubt that the new Redmi Note 4 will take forward the Xiaomi's record breaking growth momentum set by Redmi Note 3.
Also read: Xiaomi Redmi Note 4 vs Redmi Note 3: Specification comparison
If anybody is looking for a feature-rich smartphone with affordable price-tag, look no further than the Redmi Note 4.
Pros:
Gorgeous design language
Top-notch build quality
Long battery life
Best configuration set (4GB RAM + 64GB storage) in its category
Cons:
Camera could have been better (Moto G4 Plus is the best in the department)