Search engine giant Google has launched a new application called Family Link, which helps parents control their children's mobile activity.
Although the ubiquitous smartphone (or tablet) with Internet connectivity brings knowledge to the hands of children, it might also be disastrous for them. If not monitored properly, children might get bullied online, or they can also unknowingly buy expensive stuff on e-commerce firms. There were also instances in recent times when children were falling prey to predators (paedophiles), and this is exactly where the Family Link app comes to the rescue.
Also read: Yellow, the Tinder-like app for teenagers, receives flak for creating an opportunity for sexual predators
Family Link lets parent to set certain digital ground rules like managing the apps children can use, keeping an eye on the screen time, and also setting a bedtime on the kid's device.
Here's how to get started with Google Family Link app:
Step 1: Parents have to install Family link on their Android smartphone.
Step 2: Create Google Account in the name of the children (under 13) on a new smartphone via Family Link.
Once the account is created, parents can set the daily screen-time, pre-select apps appropriate for kids to download on Google Play store, remotely lock the phone so that kids can study and also set weekly or monthly activity reports to see what apps children regularly access on their phones.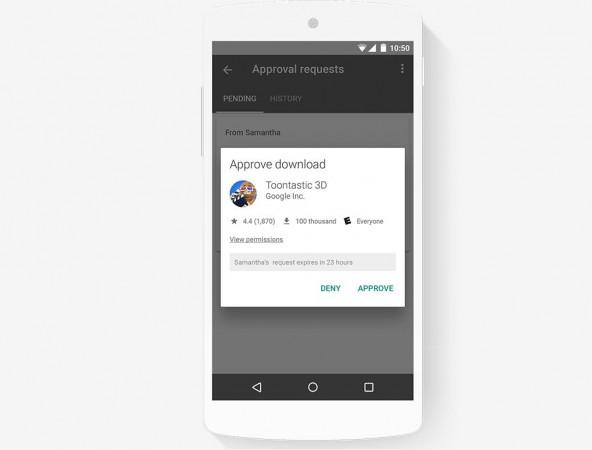 [Note: Google Family Link is compatible with Android 7.0 Nougat and later versions only]
"We're just getting started, and we'll be asking parents using Family Link for feedback about how to improve the experience before we make the app broadly available," Pavni Diwanji, vice president, engineering, Google, said in a statement.
As of now, the Google Family Link is available in US and that too through invitation. Interested users can apply on the official website.
Watch this space for latest news on Google products.