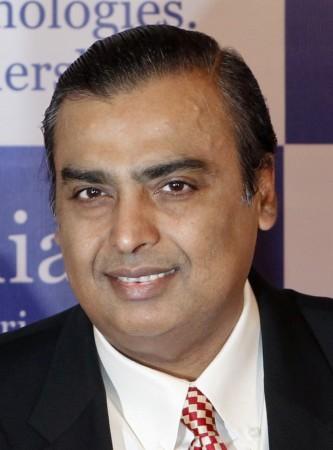 Reliance Industries chief Mukesh Ambani was paid around ₹1.3 core for the post of Bank of America director, reported Press Trust of India.
Ambani was paid $240,000 (around ₹1.3 crore) in 2012, and the previous year he earned a larger sum of $276,816 (around ₹1.5 crore) for the position of director in the prestigious bank.
The amount was disclosed in the notice delivered to the bank's shareholders in lieu of the upcoming annual board meeting on 8 March.
Ambani's payment includes $80,000 (around ₹43 lakh) as 'fees earned or paid in cash' and $160,000 (around ₹87 lakh) from stock awards.
The shareholders' notice has been submitted to US market regulator Securities and Exchange Commission (SEC).
Ambani, who was one of the directors of Bank of America since February 2011, will step down from the position at the annual board meeting.
The business tycoon is among the five people to give up their director position and not seek re-election.
As the bank announced earlier, Ambani would take up a post in the 'non-fiduciary global advisory council' of the bank.
The board has had 13 meetings in the past year where each of its members is required to attend 75 percent of them, but Ambani was an exception.
The Bank of America said that it had helped Ambani with 'banking products or services, including markets, commercial credit, investment banking, managed investments, personal products and treasury services' related to his Reliance Industries group.
But the bank clarified that it had acted within its permissible limit with respect to its independent directors and earned less than two percent of its annual revenue from these companies.
The bank is said to have also worked with Anil Ambani's Reliance Group.