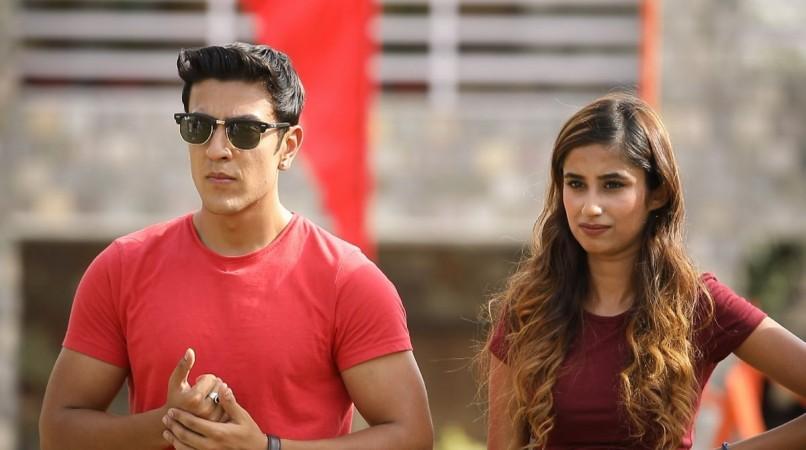 7:50 pm - Maera will now get a special power and Rannvijay will reveal what it is when the right time comes.
7:42 pm - Maera just disclosed that Simba decided not to perform with her today because he thinks she is not a good performer. But look who won the task! Kudos to Maera and Kabeer for an outstanding performance. First are Maera and Kabir and second are Shruti and Rohan.
7:33 pm - Shagun is always the one who bosses around, but Monal tumne toh aaj kamal hi kar diya! She is the one who is directing Shagun in today's task, and he is surprisingly following her without making a fuss.
7:32 pm - And Monal and Shagun start performing. And they are performing good as well.
7:25 pm - While Samyuktha and Simba struggled to perform, Shruti and Rohan have outperformed with their perfect co-ordination and impeccable chemistry.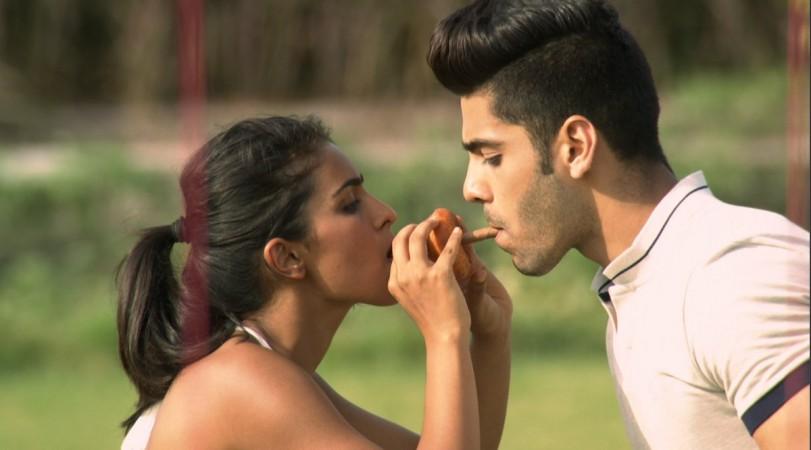 7:24 pm - And as Rannvijay calls Anshuman to step up for demonstration, Sunny Leone pairs up with him and leaves everyone completely envious. Sunny was just inches close from kissing Anshuman and it was no less than a dream come true for him.
7:22 pm - Boys and Girls will now have to perform and showcase their chemistry. They will have to carry the two ends chocolate biscuit in mouth having a donut in between and go from one end to another on a narrow platform.
7:20 pm - Arushi Dutta slams Simba for continuously switching between girls. While Monal starts crying, Sunny Leone slams Simba that it's not just about performing and it involves your emotions as well.
7:19 pm - Simba is once again confused between who to choose to perform with. First, he stood up with Monal, then he decided to go with Samyuktha. But wasn't he the one who wanted to vote Sam out in the last dome session?
7:17 pm - Rannvijay tells Simba that either of Monal, Maera and Shruti can become his ideal match and Monal has only one option left that is Rohan.
Monal chose to perform with Simba and he has agreed to perform with her. That's strange. Do you think Monal made the wrong decision? After all, Simba is known to ditch people all the time, and might do it again at the last moment.
7:16 pm - Now it's time for Bae Watch Session. And it is only for those who have left from becoming an ideal match.
7:14 pm - Roshni and Anshuman are currently feeling quite emotional and happy as they have become an ideal match on the show.
7:12 pm - And the Oracle says, "Roshni and Anshuman, according to my calculations, you are an ideal match." It means now Gourav will now have to leave the show. He gets eliminated tonight.
7:10 pm - The ideal matches have chosen Anshuman and Roshni to face the Oracle and ask if they are an ideal match or not.
7:09 pm - So now if Simba and Maera become an ideal match, Samyuktha will have to leave the villa and if Anshuman and Roshni become an ideal match, Gourav will go home today.
7:08 pm - Everyone is now against Simba as he is not acknowledging that he said I Love You to Samyuktha.
7:07 pm - Samyuktha warns Simba that if she gets saved tonight, she will make sure that she will kick him out of the villa if she gets a chance.
7:06 pm - Samyuktha tells Rannvijay that Simba had told her the last night itself that he has genuine feelings for her and that he loves her and wants to stay by a girl like her outside the villa as well. Arushi Dutta approves Samyuktha's account and says we all were there.
Simba has clearly denied the fact that he used the word pyaar for Samyukhta, he said he was attracted to her. Aarushi Dutta, however, is accusing him of lying as she was the alibi.
7:05 pm - And the two pairs will write name of a contestant who they want to leave the show. Anshuman and Roshni vote Gourav out, while Maera and Simba vote Samyuktha out.
7:04 pm - Now the three ideal matches of Splitsvilla 11 will decide who will among Anshuman and Roshni and Simba and Maera will face the Oracle today.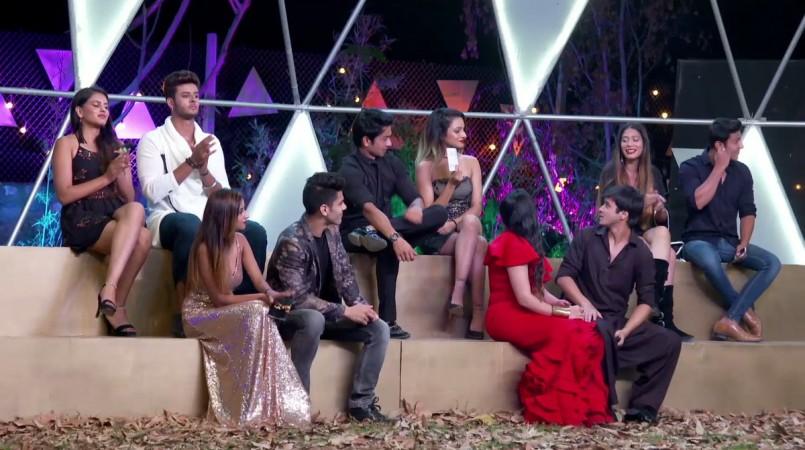 7:03 pm - Shagun says if Samyuktha gets eliminated today, he will leave the show. Samyuktha tells him that he has to keep performing for his ideal match Arushi Handa who has been sitting next to him.
''Ek ko chup baitha rakha hai, mujhe mat chup baithao," says Shagun to Annuska.
AND THE FIGHT BEGINS...once again our Splitsvillans have ganged up against Shagun and accused him of not fulfilling what he'd promised. But what made Shagun say, "Kya mere ghar ka Bijli ka bill bhara hain ho tum log"?
7:02 pm - Sunny Leone says, "Whenever Shagun performs for a girl, he fails to save his girl. And this is for the second time."
7:01 pm - And the dome session begins.
Tonight on MTV Splitsvilla 11, Simba, who left Maera for Samyuktha, will now vote her out just like he had voted Maera out for elimination.
Last Sunday, Anshuman and Roshni and Simba and Maera landed in safe zone after they completed the task. Samyuktha and Shagun failed to win the task but the bond between them got even more stronger.
As Samyuktha was unsafe, Simba, who will now get a chance to face the Oracle with Maera, decided to vote Samyuktha out for elimination. Samyuktha laughed it off on previous night, Simba had told her that he loves him. While Simba kept denying that he never said he loved her, Arushi Dutta and others too corroborated Samyuktha's account to reveal the truth behind his deliberate denial.
Now, among 5 Splitsvillans - Samyuktha, Rohan, Shruti, Monal and Gourav - one of them will leave the villa and say goodbye to the other contestants.
Who do you think it's gonna be?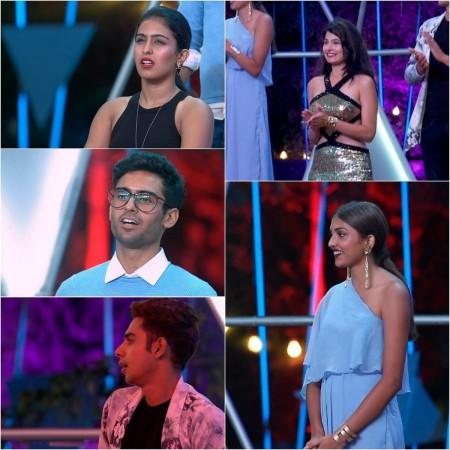 Stay tuned for MTV Splitsvilla 11 live updates, November 4 episode at 7 pm today.