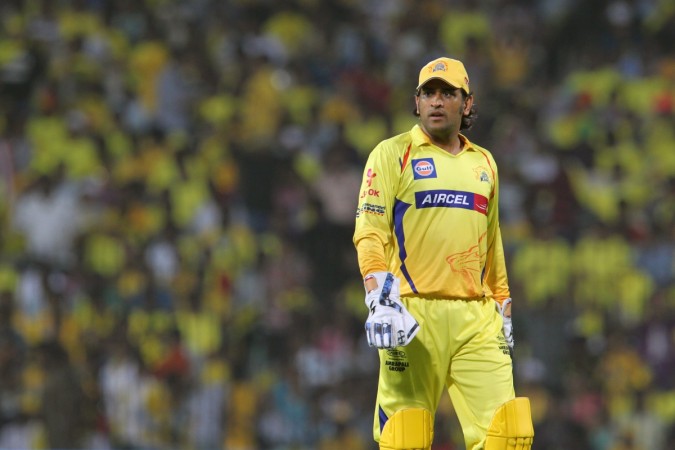 Former India captain MS Dhoni said on Friday (January 19) that Chennai Super Kings (CSK) will look to buy their former players at the mega auction, which will be held on January 27 and 28 in Bengaluru ahead of the upcoming 11th edition of the Indian Premier League (IPL).
Dhoni added the team will try and buy "local lad" Ravichandran Ashwin during the auction. However, the skipper asked the fans to keep "emotions aside" as he expects a lot of other franchises to go after former CSK players.
READ: Why Lungi Ngidi signing for CSK will be a super move
CSK are leaving no stone unturned ahead of their much-anticipated return to IPL following the end of the two-year suspension.
The two-time champions spent Rs 33 crore to retain their superstars - Dhoni (Rs 15 crore), Suresh Raina (Rs 11 crore) and Ravindra Jadeja (Rs 7 crore).
Also read: Auction -- Full list of money available for 8 teams after retentions
The Chennai-based franchise still have two Right To Match (RTM) cards, which they can use during the auction to bring back a couple more of their former players.
'Want local players in CSK'
Dhoni acknowledged that they cannot use RTM cards for Ashwin and that they will use them properly to "make a strong team". He also said that a lot of areas have already been covered with the retentions of Raina, Jadeja and himself.
Also read: Rashid Khan, Yuvraj Singh among players with top base price for IPL 2018 auction
"We will definitely go for him [Ashwin] in the auction. He is a local lad. We want a lot of local players in CSK," Dhoni said at a promotional event in Chennai.
Also read: Dhoni's message to all CSK fans
He added: "We also have Brendon McCullum, Faf du Plessis and Dwayne Bravo (our former players). We have two RTMs. But we have to know when and where to use them.
"With Ashwin we cannot use the RTM as we have already got three Indian players retained. We have to buy him in the auction. He will come first in the auction. But as I said, we will have to wait and watch. We will try to get him.
"At an auction, we also have to look at how much money we can afford to go for each individual as we look to make a strong team.
"In the past, we have seen a lot of teams target former CSK players. We may have to keep the emotions aside, we may want somebody, but if his price goes outside our range, we have to let him go because we have to focus on making the complete side.
"That's the adaptability factor we need to have at the auction table.
"As far as the team composition is concerned, we had three retainerships. We have retained a keeper, we have retained two batsmen and the same two batsmen can also bowl - one left-arm spinner and one off-spinner.
"A lot of areas are covered when it comes to the top-order. We don't need to go for more left-handers."
Fleming, Balaji join CSK's support staff
Meanwhile, it has emerged that CSK have brought back former New Zealand captain Stephen Fleming as their head coach for the 2018 season. They have also roped in former India pacer Laxmipathy Balaji as their bowling coach, according to Sportstar magazine.
CSK had reportedly approached Brett Lee for the bowling coach role, but the Australian great declined the offer, citing his commentary commitments. However, the Chennai club managed to appoint their former opener Michael Hussey as their batting coach.