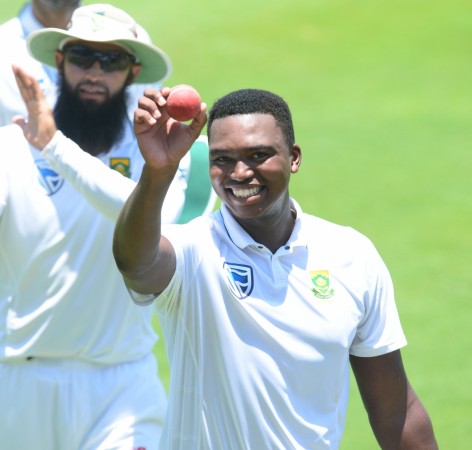 India may have lost their 2nd Test match against South Africa in Centurion on Wednesday and in the process, surrendered the three-match series to the Proteas, but Lungi Ngidi has managed to make a stunning name for himself even in the country.
The 21-year-old right arm fast bowler, who made his debut in the Test match after Dale Steyn was ruled out of the remainder of the Test series owing to injury, picked up a total of seven wickets in the match.
BREAKING: LUNGI NGIDI SIGNS FOR CSK FOR Rs 50 lakh !!!
Virat Kohli, Hardik Pandya, KL Rahul and others remained in his hit list in the second innings as he picked up a total of six wickets for 39 runs from 12.2 overs.
All eyes remain now in the 3rd Test when Lungi once again tries his hand on inflicting damage to the away side.
Enter the IPL auction
With the grand IPL auction 2018 just a few days away in India, Lungi might have just done wonders to his luck. As per reports, the fast bowler has managed to impress some of the teams already.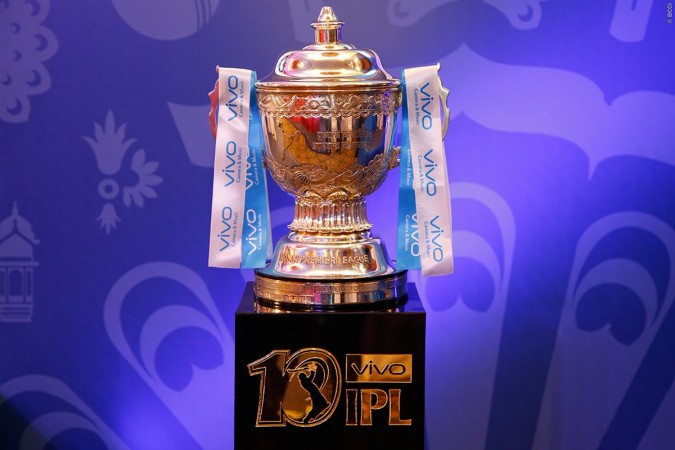 Lungi's base price in the auction is Rs 50 Lakh.
"His name was already there in the overseas players' list before the Centurion Test, since he was a part of the South African squad, but he's likely to be in huge demand now," the Times of India has quoted a source as saying.
After Australia, South Africa have the most number of players throwing their hat to take part in the IPL 2018 tournament.
According to the official release, 57 cricketers, which includes the likes of Faf du Plessis, Quinton de Kock, Hashim Amla and Kagiso Rabada, are vying for places in the teams during the IPL auction.
Which IPL team should he be a part of?
In our view, nothing should stop Lungi Ngidi from being a part of Chennai Super Kings. The two-time IPL champions are returning after a ban of two years and they are looking at making an impact straightaway.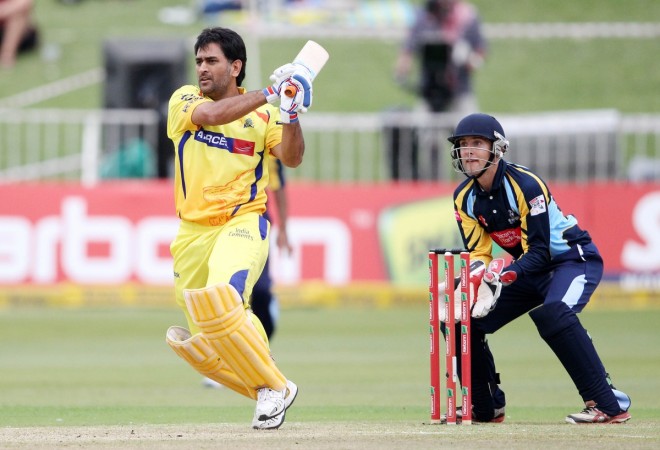 The franchisee have already retained their star player MS Dhoni, along with Suresh Raina and Ravindra Jadeja. Getting Lungi now could be an instant hit with the fans.
The South African cricketer's first name can do wonders!
The Indian dress lungi is a hit among the people in South India and even 'Thalaiva' (the leader) Rajinikanth was paid a tribute some years back by the song 'Lungi dance', picturised on Shah Rukh Khan and Deepika Padukone in the Bollywood movie Chennai Express, directed by Rohit Shetty.
Having a player whose name is Lungi will no doubt be an absolutely super step on the behalf of CSK. And the player has proven himself too.
The 21-year-old has played 39 T20s (including three T20Is) in his career so far and has a total of 43 wickets. Lungi is also a part of famed South African T20 franchisee Titans.