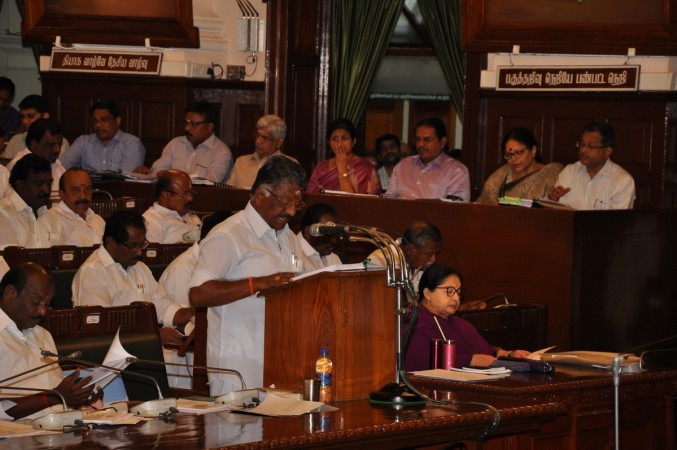 Here are some stories from International Business Times India to start your day with:
1. O Panneerselvam gets portfolios held by Jayalalithaa till she resumes work
Tamil Nadu Governor C Vidyasagar Rao on late Tuesday handed over all the portfolios held by Chief Minister J Jayalalithaa to state Finance Minister and former chief minister O Panneerselvam. Such arrangements have been made by Jayalalithaa, who will continue to be the chief minister. Read more...
2. 7th Pay Commission: Govt sources claim disability pension for defence services 'not reduced'
The Central government on Monday evening refuted media reports that suggested the disability pension scheme for the armed forces has been cut. Government sources cited by a leading daily claimed that the disability pension for sepoys had increased by Rs 2,700 per month, for havaldars by Rs 1,450 per month and for naiks by Rs 2,300 per month post the implementation of the 7th pay commission. Read more...
3. Renault Kwid effect: Maruti Suzuki Alto to come in new avatar by 2019
Maruti Suzuki Alto, the long-time leader in the entry-level cars in India, is going under the knife for its much-needed makeover to counter the growing competition from the new arrivals like the Renault Kwid. Read more...
4. After MS Dhoni: The Untold Story, Sushant Singh Rajput's next movie is another biopic
Sushant Singh Rajput is on cloud nine with the success of MS Dhoni: The Untold Story. Now, the actor has signed another biopic for his next movie. After the biopic on Mahendra Singh Dhoni, Sushant's upcoming movie will be on the life of physically disabled Indian Army man-turned-sportsperson Murlikant Petkar. Read more...
5. R Ashwin weaves his magic as India thump New Zealand to complete series whitewash
R Ashwin completed his second five-for of the match, finished with 12 wickets in total and India ran through the New Zealand batting lineup like a hot knife through butter to complete an authoritative series whitewash. Set a tall target of 475 to win the third Test match in Indore, the New Zealand batsmen, all that fight gone after three intense Test matches, wilted in the second session on Day 4 to hand India an easy 321-run victory. Read more...