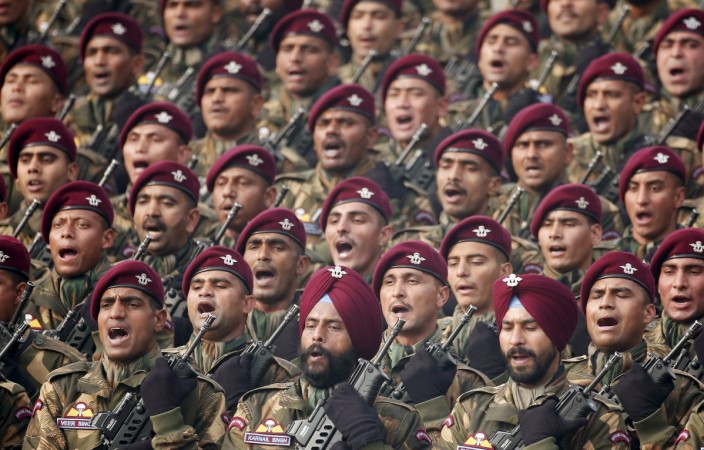 The central government on Monday evening refuted media reports that suggested the disability pension scheme for the armed forces has been cut. Government sources cited by a leading daily claimed that the disability pension for sepoys had increased by Rs 2,700 per month, for havaldars by Rs 1,450 per month and for naiks by Rs 2,300 per month post the implementation of the 7th pay commission.
"There was a dramatised article in the media today describing how the pensions of Army personnel who participated in the surgical strike get cut drastically if they got severely injured during the surgical strike. But the fact is, that the disability pensions for war injury cases for personnel who have been invalidated have not been touched, according to the recommendations of the 7th pay commission," government sources were quoted as saying by Times of India.
In addition, the source further said "the disability pension for almost 90 percent of the armed forces personnel has been significantly increased. The increase ranges from around 14 percent to 30 percent among PBORs/JCOs."
New pension calculation method
Media reports indicated that the government has notified a new set of rules for granting disability pensions to the armed forces. The new pension calculation method replaces the decade-old system by the sixth pay commission (CPC) according to which, the pensions arising by disability aggravated by military services/wars were calculated on percentage basis on the last pay drawn.
However, under the new system, the pensions will be calculated according to a "slab system," the Press Trust of India reported. This has upset the military personnel.
As per the new notification issued on September 30, civilians will continue to draw pensions higher than their military counterparts. Soldiers who had suffered 100 percent disability in battle would be entitled to disability pension which matched their last pay.
Additionally, they would draw a "service component" which amounted to 50 percent of their last pay, PTI added.
Govt under criticism
"One one hand, the government carries out a surgical strike and on the other it reduces the disability pension, thereby downgrading their morale. Why have you thrown into dustbin the recommendations of the three service chiefs," Randeep Surjewala, Congress spokesperson was quoted as saying by PTI.
Maj. Gen. Satbir Singh (retd.), Chairman of Indian Ex-Servicemen Movement, spoke against the need to implement the slab-based pension payments. "It is downgrading the institution of armed forces. Why are there slabs for soldiers and percentage for civil employees? Why should a civil employee of same level get more salary than armed force personnel?" he asked.
"An Additional Secretary got more salary with some 22 years of service, while a Lieutenant General got almost half after 33 years," Singh was quoted as saying by the New Indian Express.