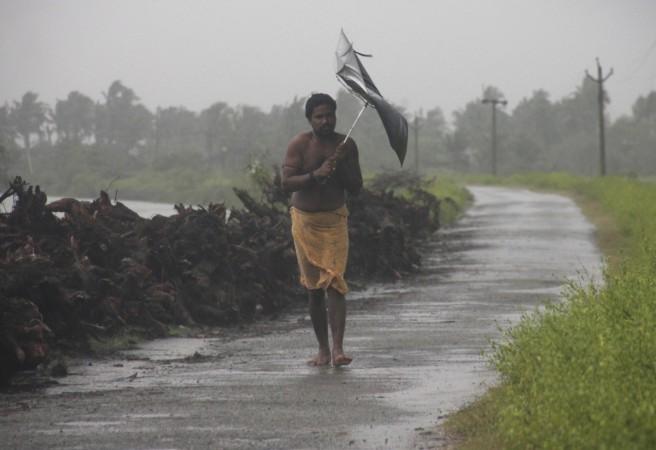 Here are a few stories from International Business Times India to start your day with:
1. IAF's new titan, the C-17 Globemaster showcases performance in Mechuka landing
The Indian Air Force (IAF) landed one of the largest transport aircraft in the world, the C-17 Globemaster, weighing over 128 tonnes and having a wingspan of 52 m at the Advanced Landing Ground (ALG) in Mechuka, Arunachal Pradesh. Read more...
2. Cyclone heads to Bangladesh, torrential rain forecast for Odisha
A cyclonic storm that is forecast to hit Bangladesh is likely to cause "heavy to very heavy rainfall" in northeastern states, West Bengal, Odisha and Andhra Pradesh in the next 2-3 days, the weather office said, the Press Trust of India reported. Read more...
3. Nasa images expose ugly truth about hazardous air pollution in Delhi
Diwali is over and one can now hear only stray sounds of firecrackers, but India's capital New Delhi is still enveloped by heavy smog, which means millions of people living in the city are inhaling hazardous air for days. Sadly, recent Nasa images have indicated that there is no immediate respite from this issue. Read more...
2. Migraine can be lowered by eating low fat, low carb diets and omega-3 fatty acid rich diets
A study conducted by an Indian researcher reveals that migraine can be scaled down by consuming low-fat, low carb and omega-3 fatty acid rich diets. Read more...
3. Priyanka Chopra dedicates emotional Marathi track from Ventilator to her father Ashok
Actress Priyanka Chopra has recorded a promotional track in Marathi movie Ventilator, which is her debut Marathi production venture. She has dedicated the song titled Baba to her late father Ashok Chopra. Read more...